Children to the world – "Get your act together people!"
11-year-old Ryan's favourite colour is yellow, and his favourite flower is Sunflower. He likes watching anime and enjoys going to school. He also believes that the world is changing – but not necessarily in a good way. "It's becoming hotter every day," he says. He is aware that human beings are impacting the planet, and he requests them to think again.
"In my mind, if adults realize the importance of environmental protection from now on and start thinking of ways to change the current situation, then it must be the beautiful world that I want to see in the future."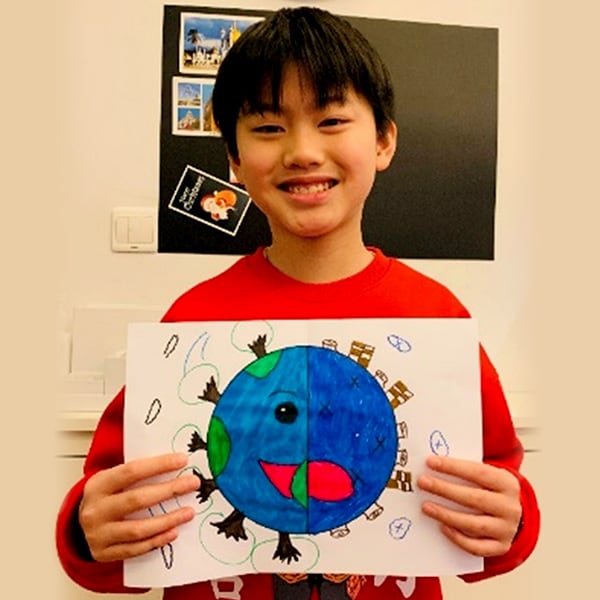 Fig 1. Ryan from China
Their dreams and aspirations are unique – Mara's love for animals makes her want to become a zookeeper. Then there's the soccer lover Jonah, who wants to play football for German professional sports club Dortmund. Both believe that the climate is changing, which is resulting in rising temperatures, sea levels, and occurrences of floods, storms and tornadoes.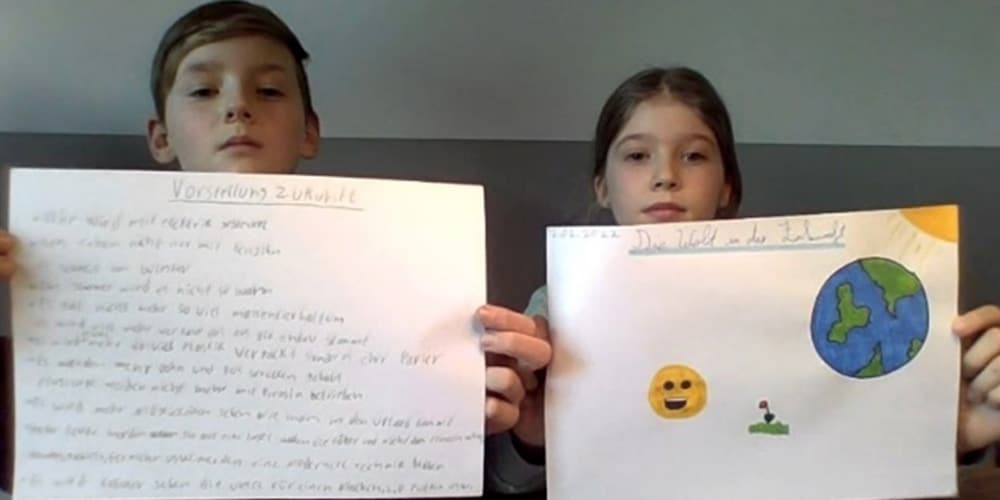 "I think that probably sometime there'll be cars and planes that don't run on gas, but with something more environmentally friendly. And they're already trying, lots of scientists are working on it." – Jonah, 14 years
"(I wish) that you stop buying plastic, and that you sort your trash properly, and that you take the train or the bus. And for example, you should buy eggs that are organic, because that will reduce factory farming." – Mara, 8-years
King is a Panda-loving 9-year-old, and the things he likes the most in his life are astronauts. What he does not like, on the other hand, are people who destroy nature. He believes that people should drive less, plant more trees, and make use of green commuting.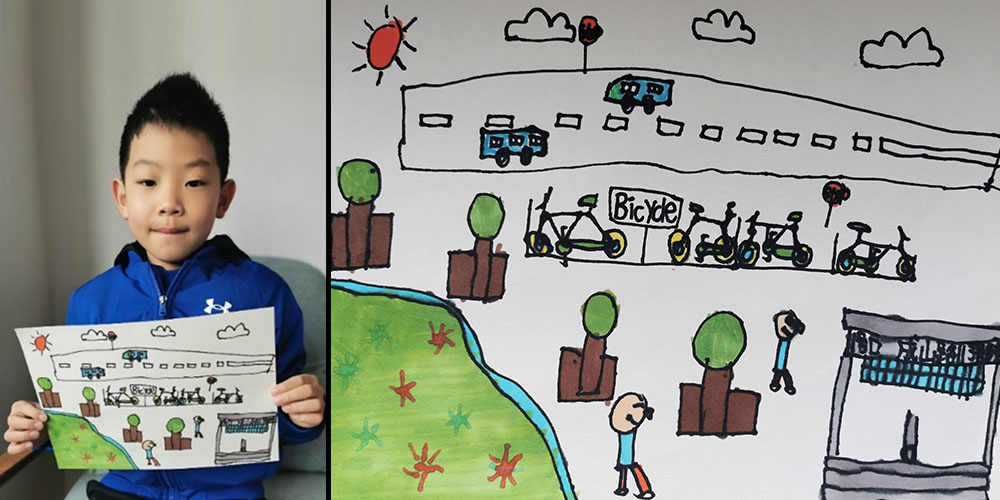 "This is the subway station; you can transfer to buses or shared bicycles here. This is a bus, which can take passengers to their destination, and people can also take the bus to the subway station and transfer to the subway. This is a parking space for shared bikes, which allows people to rent the shared bikes and go to their destination, and people can also take the bike to the subway station and transfer to the subway. These are the trees planted by people. This is the lawn along the road. Every day there's the blue sky, white clouds, and warm sun, the air pollution and greenhouse effect are less. People are taking in the fresh air every day," he says, explaining his drawing.
Vihaan is a Manchester United fan, and he practices his negotiation skills with his mother when he wants to watch a late-night football match. He loves the Wimpy Kid series, and his favourite subject is History. He believes that learning from our past mistakes is as important as looking at developing the world.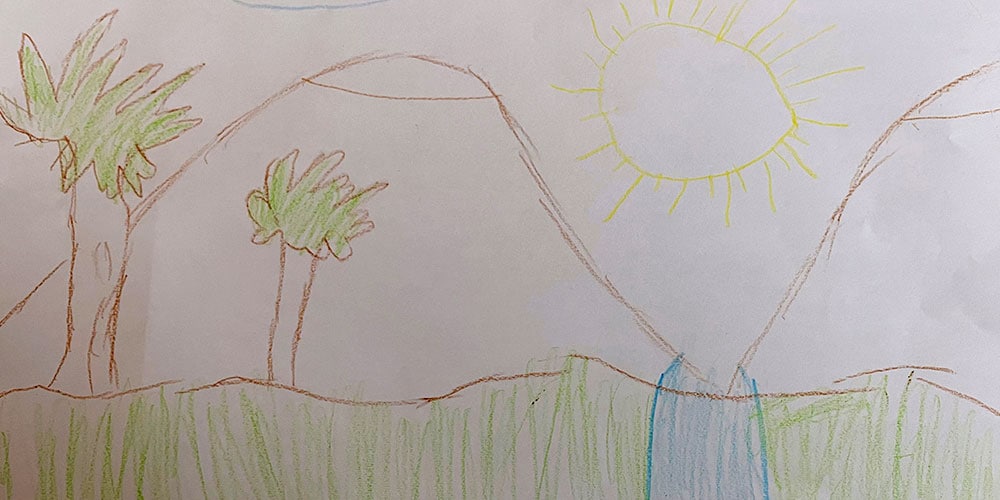 "Petrol releases harmful gases, so now people have come up with electric cars. But it's going to take time for everyone to use it and there are still many petrol cars which we have to reduce, and mostly take public transport instead of private transport - because those are the gases which pollute the air and also make it hard to breathe. That is something you have to reduce, or this can just turn into something big and bad."
Henry, another Youtuber in the making, is 10 years old, and gaming is probably his biggest hobby. He believes there's a lot that can be done to stop global warming – stop cutting down trees, use solar and wind energy.
"So, if we go any further, it might cause catastrophic events, and the world will probably not recover for a very long time, even after all that ice might come back. But even then, there would still be catastrophic events that would just be unchangeable."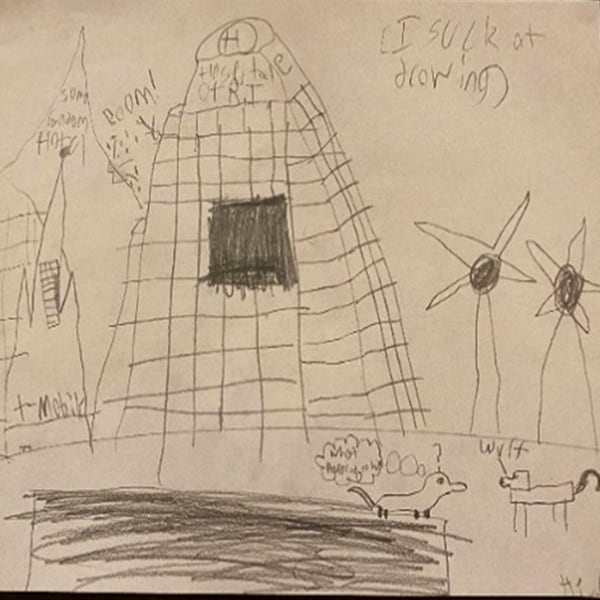 Fig 5. Henry, USA
One half of twin brothers, 12-year-old Max Nappo likes to play Soccer and Tennis. He also enjoys acting and writing. But Math – not so much. He says too much plastic is reaching the landfills, which is contributing to global warming, and could lead to the eventual extinction of animals in Antarctica. Recycling and reusing are the way to go!
"People should stop using plastics. And use less electricity by things like riding your bikes to school, or going for walks, or using public transport."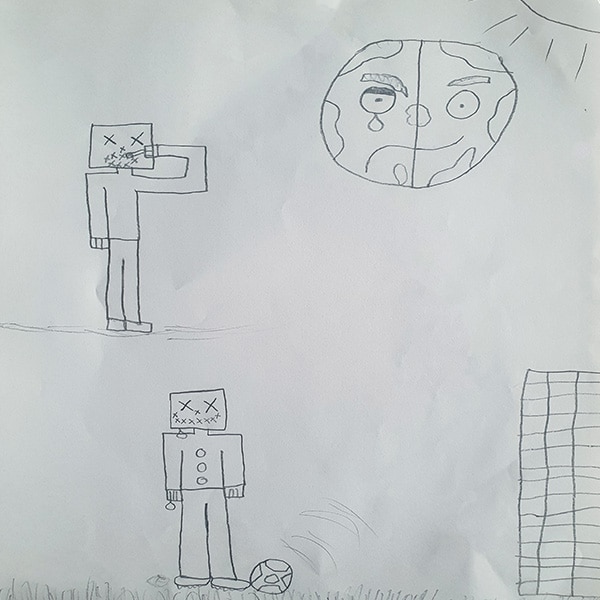 Fig 6. Max, Australia
"Say for example, I have something that I don't want to keep anymore, instead of putting it in the bin or throwing it away. It will just lead up in the landfills. You can just give it to someone else in need."
14-year-old Addy has a penchant for the arts, and mathematics. To top it all, she is an avid snowboarder, and has aspirations across a range of different professions – therapist, marine biologist, and a high-school teacher among a few. She is worried about how we are, as a society severely dependent on electronics, and plastic, and use a lot of the resources mindlessly.
"Look back, and don't lose sight of reality. Keep in mind that if the world is a lot more messed up in the future, look back at now and just realize that it was not always like that and to actually make the most out of it and enjoy our world and keep it as clean as possible."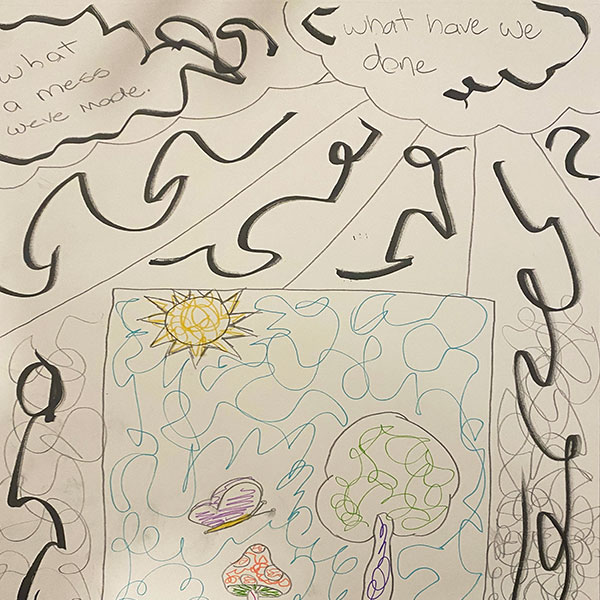 Fig 7. Addy, USA
The Children's Climate Risk Index (CCRI) reveals:
240 million children are highly exposed to coastal flooding;
330 million children are highly exposed to riverine flooding;
400 million children are highly exposed to cyclones;
600 million children are highly exposed to vector borne diseases;
815 million children are highly exposed to lead pollution;
820 million children are highly exposed to heatwaves;
920 million children are highly exposed to water scarcity;
1 billion children are highly exposed to exceedingly high levels of air pollution
-Source: unicef.org