Talent retention is critical in today's market
– and companies that increased their
retention over the past three years
were almost a fifth more likely to grow revenue.
Amidst increasing disruption and continuous innovation, talent is becoming a key differentiator in business – and employee retention the key to success. In fact, companies that increased their retention rates over the past three years were almost a fifth more likely to see growth.
How will the future of work dictate the future of your business? we find out.
Hybrid work
is here to stay
Remote work is more than a trend. It represents a permanent shift in priorities and preferences of employees with the transition out of the office being led by executives.
0%
of companies are planning to increase remote working hires in the next 2 years
0%
of executives do not have a permanent desk in the office
0%
of mid-managers and C-suite executives work in a flexible/remote space
0%
of them said flexible and remote workspace will grow in the future
Remote working
will drive employee
retention
65% of executives say they use this strategy to attract or retain employees. Companies that increased retention in the two years leading up to 2022 were almost a fifth more likely to have grown revenue and profits.

The best way to keep
your employees on board:
Go hybrid
Companies that offer their employees a mix of office space options and a hybrid mix of onsite and remote working options have seen an increase in retention rates. This is because today's workplace model is experiential and emotional rather than just about productivity.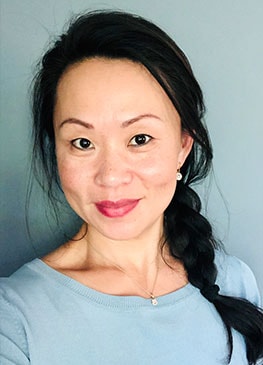 Marika Arvelid
Head of Digital Empowerment Strategy & Engagement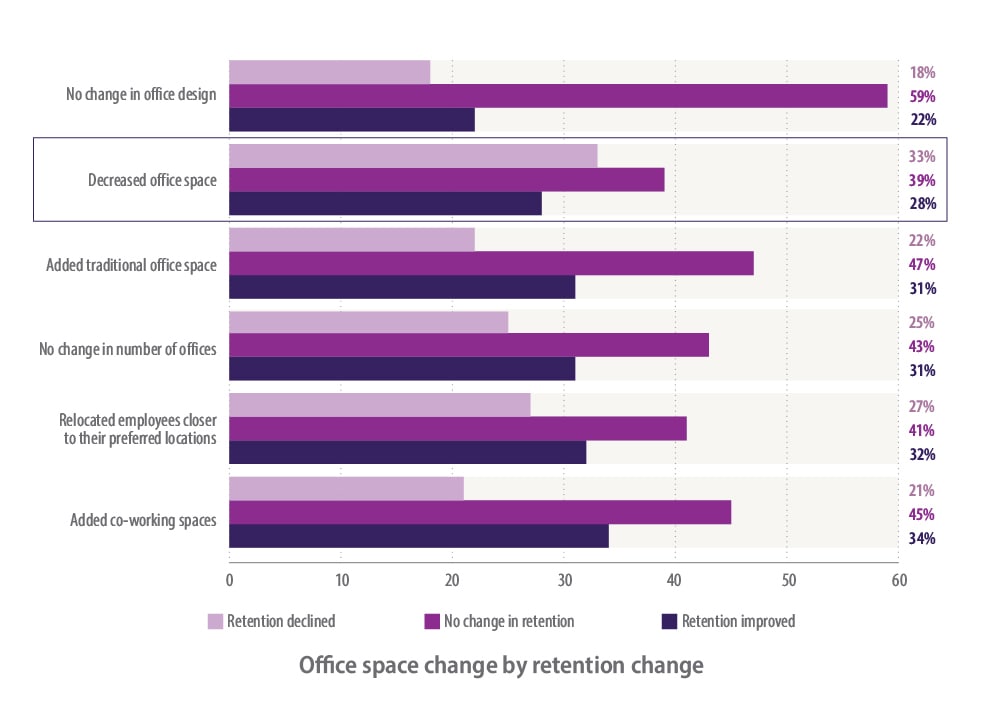 1Organizations are increasingly turning to tools that enable real-time conversations, chat-based tools, and VR/AR tools
2Digital Tool Automation and modernization are executives' top investment priorities by value, and volume of workplace initiatives.
3 Businesses need to invest in virtual and digital rollouts – including providing the right hardware and infrastructure for seamless operation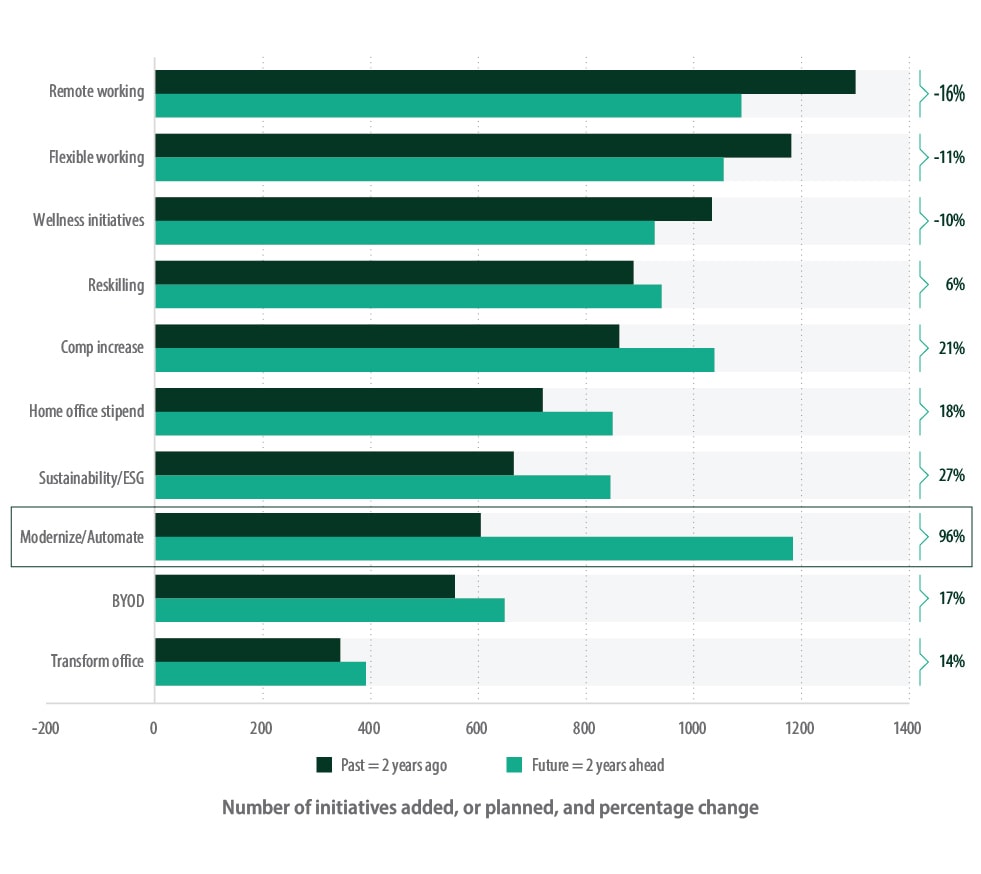 3
Workplace
digitization:
Three waves,
one future
Engaging employees in a changing environment can be challenging, but digital tools offer a way to simplify work and amplify effectiveness as well as convenience.
Wave 1:

2000 to 2020
Establishing Digital
Early cloud adoption
Advancement of email and collaborative tools
Integration of mobile and BYOD
Early steps in video conferencing
Wave 2:

2020 to 2022
Virtualizing Workplace
Rapid expansion of video conferencing and visual collaboration
Consumer applications adopted for communication
Scaled hybrid working
Wave 3:

2022 to 2024
Human-centric
Focus on the effectiveness and adoption of digital tools
Expansion of metrics focused on productivity, usage and experience
Increased tool automation and investment in modernization
Diversify your
talent pool,
and you'll bring
new growth
Use of external skills marketplaces, universities, and community colleges links to $503 billion in revenue and $145 billion in pre-tax profit across large firms in the US, UK, France, Germany, Australia and New Zealand
Gig marketplaces link to 1.4 percentage point boost, universities 1.3 percentage and community colleges 1.2 percentage points
Employing community college graduates can increase revenue by 1.5 percentage point
The power of proper
training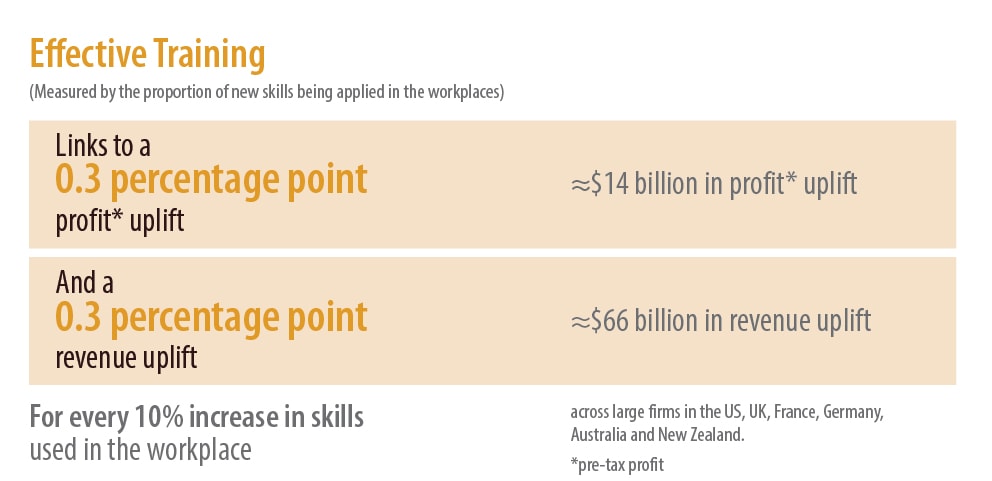 Typically, only 66% of new skills are being used in the workplace
A 20% increase in skills application links to revenue and profit uplift of 0.6 percentage points
This equates to a potential $66B revenue and $14B in profit uplift that can be realized through better training across large firms in the US, UK, France, Germany, Australia and New Zealand
The business of
human-centricity
To keep pace with employees, companies should re-examine their employee relationships from a new perspective. They must deploy new tools and use them in new ways to foster a human-centric culture and succeed in the future.
Insights
to light the
way ahead
We see a future in which successful businesses will be the ones that are...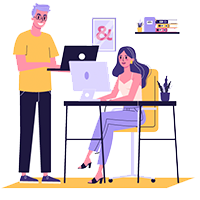 Flexible
To increase talent retention and leverage it for growth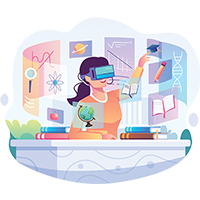 Automated
To better manage and improve remote and flexible working outcomes with the help of digital tools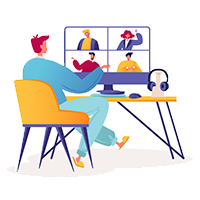 Hybrid
To think beyond the traditional office or home working binary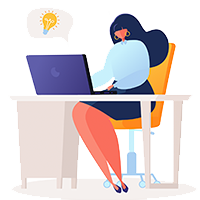 Diverse
To bring new growth while enabling new perspectives and ideas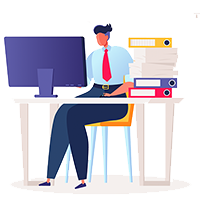 Skills-first
To drive digital adoption and drive stronger growth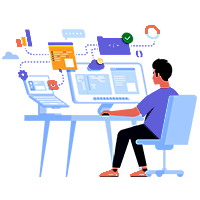 Experiential
Use digital tools to engage, enthrall, and attract talent
Download
The Future of
Work 2023 Report
To gain insights on how you can set your workforce transformation plan in motion