Infosys positioned as a Salesforce Ecosystem leader by ISG in both US and Germany markets
ISG, a leading global technology research and advisory firm has positioned Infosys as a leader in ISG Provider Lens Salesforce Ecosystem research reports for both USA and Germany. They evaluated professional services credentials for Salesforce Sales Cloud and Service Cloud of 23 and 19 service providers for USA and Germany markets respectively.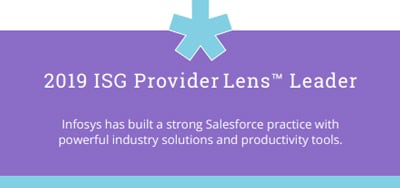 As per ISG, "leaders" among the vendors/providers have a highly attractive product and service offering and a very strong market and competitive position; they fulfill all requirements for successful market cultivation. They can be regarded as opinion leaders, providing strategic impulses to the market. They also ensure innovative strength and stability.
According to ISG, Infosys provides consulting and technology services globally and has focused its portfolio on digital transformation for clients' core business processes. Infosys has within its global geographical scope a specific focus on the U.S. as key market. And has traditionally shown a significant presence in Europe and particularly in Germany. Infosys has deployment experience across various industry verticals and additional expertise with numerous ISV solution offerings that are based on the Salesforce platform. The portfolio offers a comprehensive development environment for Salesforce implementations as well as powerful industry solutions, namely for automotive and healthcare.
Some of the key strengths of Infosys highlighted in these reports are
Strong global delivery model which ensures cost effective project execution
Outstanding customer satisfaction rating
High level of delivery automation leading to increased efficiency and speed in Salesforce implementation projects
Mature contract model which indicates that Infosys is willing to take co-responsibility for the engagement results
Dedicated Salesforce Practice in Germany and expanding Fluido's presence beyond Nordics
For Sales Cloud, Infosys' preconfigured template for cross industry use is a remarkable offering. In the Service Cloud context, Infosys offers several powerful solutions, for example Smart Field Manager - a field service platform (Connected Devices, Mobile Experience, Field Service automation) and HR Case Management.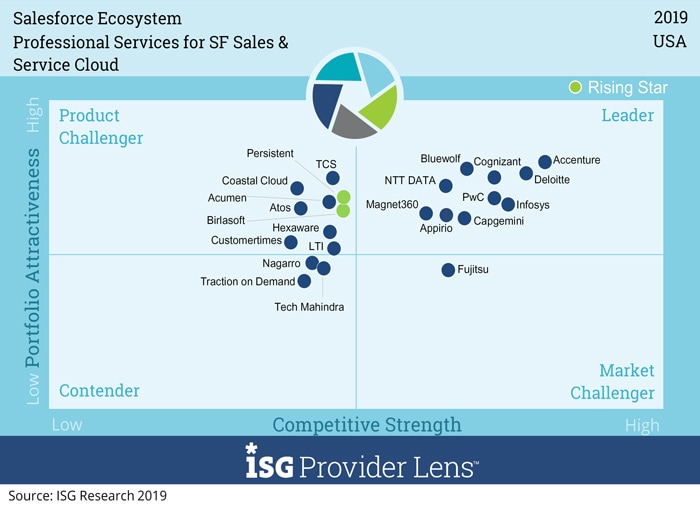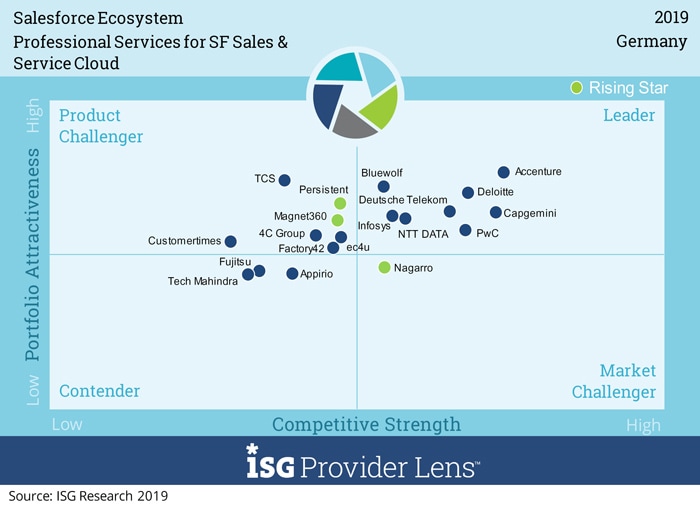 Click here to download Salesforce Ecosystem report for USA
Click here to download Salesforce Ecosystem report for Germany (English version)
Click here to download Salesforce Ecosystem report for Germany (German version)
About Infosys Salesforce practice:
Infosys helps enterprises reinvent their businesses to succeed in the digital world. We do this by combining our domain expertise with innovative multi-cloud solutions built on Salesforce and by leveraging new age technologies like Artificial Intelligence. Click here for more details.