Infosys has really given me a home! Once I enter the office, it feels like home
Mihai Lassel, Consultant at Infosys Bucharest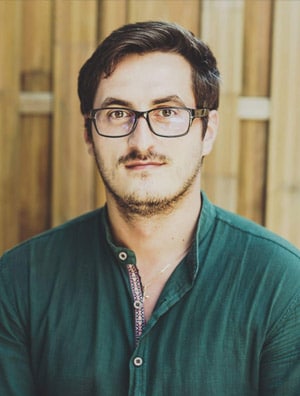 As a child, I'd spend thousands hours surfing the web to understand how technology works. While I grew, this interest turned into a passion for computers and technology. And very soon it was time for me as a young adult to decide upon the path I wanted to embark on. As my appreciation for technology grew, I started wondering how does everything work? I built my first computer at the age of 14. It neither had the most expensive equipment nor had the latest OS, but it was built with my hands and that was something I was really proud of. In high school I was often called the 'IT guy'.
I joined Infosys because of the opportunity of growing and the various platforms which Infosys is offering. Infosys's motto, "Navigate Your Next" essentially means that every day we are growing and learning new things while being a part of Infosys. As a company, Infosys gives its employees various platforms to advance their career. In fact, our internal comprehensive learning platform is a huge help for new joiners to go to the "Next".
Infosys has really given me a home! Once I enter the office, it feels like home. It is a nice place and I enjoy talking to my colleagues on various topics. Working with such nice people, I hope to continue this journey with for a long time!