Infosys never falls behind in providing the opportunities you need to get better
Rabonia Avram, Analyst at Infosys Bucharest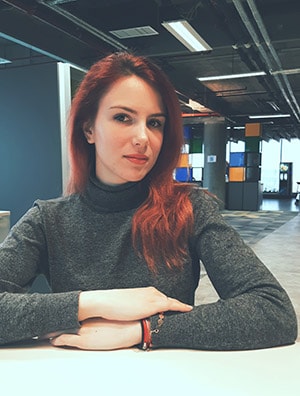 My decision to join Infosys was largely guided by my belief that this company offers a lot of possibilities for one to grow and develop oneself, as well as to learn a lot of new things about this field.
The best part about working at Infosys lies in all the learning opportunities that we are offered in a great environment along with amazing people.
The people here at Infosys Romania are very friendly and supportive about learning and growth. I can always reach out to a colleague or a manager and be sure that they will offer me the help I need on that matter.
As a part of the incident management team, we assign queries to the resolver groups, by coordinating between the technical support and the other suppliers or users and following up with the ITIL processes, thereby ensuring proactive monitoring of the customer infrastructure.
In my opinion, every person of this ecosystem can make a difference simply by being themselves, by investing in their best qualities and by trying to achieve as much as they are willing to in order to grow. Any company will grow if the people working there keep improving themselves everyday and this is something that can truly be seen here at Infosys.
I believe that working at Infosys is an amazing experience, as this company offers a great environment and never falls behind in providing the opportunities you need to get better.