Preparing the Manufacturing Workforce to thrive in the 4th Industrial Revolution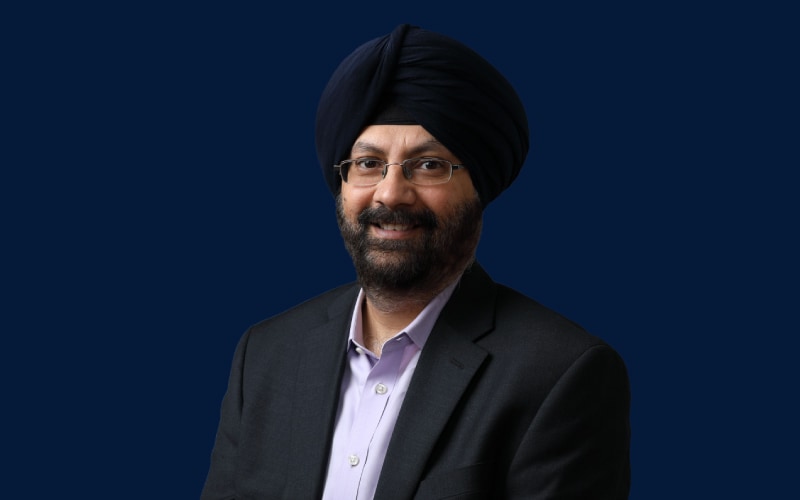 One of the best things about working for a technology company, particularly during the 4th industrial revolution, is how much we learn, every day. The speed of innovation today is unlike anything we've seen in the past century. New technologies and use cases are emerging faster than ever before and we, as enablers, must stay ahead of the curve if we are to harness these tools for the greater good.
Why is learning so crucial today? As I see it, without learning and opportunities for growth, industry and the economy can stagnate. In fact, the lack of continuous learning and development options is one of the topmost reasons for employee attrition in nearly every organization. High employee turnover affects manufacturers in many ways. They have to bear additional cost of training new recruits, drop in output and the loss of critical job knowledge and experience. According to a LinkedIn report, this can cost companies anywhere between nearly 50-250% of the annual salary of an existing employee. More alarming are statistics revealing that 43% of manufacturers report an annual turnover of 20% or higher.
Various researches on employee engagement and attrition all reveal common themes. We all know that employees want opportunities for continuous learning and career development. They want a healthy work-life balance. They want to be safe at their jobs and contribute value to their organizations. When you pair these expectations with the benefits of an Industry 4.0 workplace, it is a win-win deal for everyone involved: Robots release workers to focus on better career journeys. Equipped with technologies that boost output, employees become more productive. Sensor-led technologies can take on dangerous tasks, while humans remotely monitor operations keeping out of harm's way.
This leaves us with the pressing concern of displaced employees and the skills gap. While many may say that technology itself is responsible for creating this displacement in the first place, I believe it is also the solution. The challenge for many manufacturers is how to adopt an organization-wide and cost-effective strategy that delivers relevant, accessible and comprehensive training to employees based on their career development goals, existing skillsets, aptitudes, and capacity for change. All this must be done without affecting overall productivity and SLAs. So, why not use the same technologies that displace them from mundane roles to empower them for value-adding roles?
Let's see how connected ecosystems, real-time insights, and on-demand information – all of which are outcomes of Industry 4.0 – can enable successful re-skilling programs. Technology-led enterprise learning solutions can re-skill employees in a 360-degree manner. Besides giving them a portal through which to own their career development journeys, the infusion of new teaching methodologies boosts interest, motivation and engagement. For instance, employees will be able to access programs with relevant and up-to-date content on their mobile devices, allowing them to learn on-the-go. Skills-based learning modules and assisted trainings can help those looking for mentorship connect with the right people, anywhere in the world. Throw in a little gamification with scoreboards and you have a fun and networked way to make learning enjoyable as well as competitive.
Another way to look at it is how releasing workers from repetitive jobs creates cross-disciplinary shifts within the workplace, which may require additional training. For example, assembly line workers shift into supervisory roles to monitor the robots executing tasks they once did. Or quality control personnel (replaced by automated inspection robots) apply their knowledge in product design engineering. Technology can drive such shifts by curating the right content for the right shift, giving employees a wealth of options to choose from.
The benefits? Going by our experience at Infosys, re-skilled employees not only invest themselves in value adding roles but also become champions of your re-skilling programs. And there is nothing more powerful to attract new talent than internal advocates and success stories of employee growth. These champions are empowered to leverage their historical experience and newfound knowledge to better address problems, whether on the shop-floor or with customers and partners – all of which contribute to an organization's top line.
With continuous learning, a key imperative at Infosys, we have designed a robust and holistic learning solution called Infosys Wingspan. This platform assists not just our own employees in their talent transformation journeys but also helps clients looking to use engagement and continuous learning as a business differentiator. Ultimately, it empowers manufacturers to become live enterprises by balancing automation-led error-free processes and higher quality output with strong retention strategies. This helps employees become digital-ready and more productive so that they, along with the organization, can take advantage of the new shifts brought on by the fourth industrial revolution.