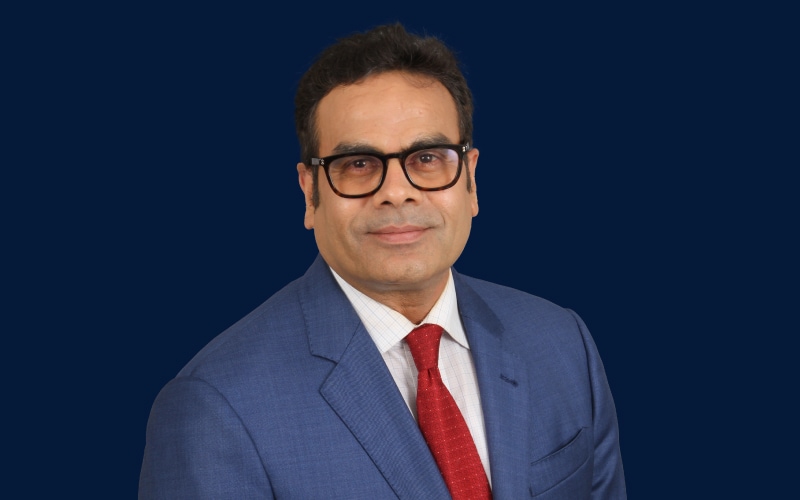 Ashiss Dash
SVP & Global Head Services, Utilities, Resources and Energy, Infosys
Ashiss Kumar Dash ('Dash') is the Global Head of Services, Utilities, Resources, and Energy industries at Infosys. Dash leads a highly driven team of client services professionals, technologists and experience makers focused on creating leading-edge capabilities that enable Fortune 500 and Global 2000 clients navigate their next in the digital journey. In his role, Dash is responsible for the growth of an expansive set of verticals - from setting strategic direction, driving financial and operational excellence, to accelerating revenue momentum and presence in the market.
Dash has over two decades of expertise in diverse roles and responsibilities. He influences business strategy and provides executive leadership for his industry group. He is also focused on institutionalizing innovation and the future of work within his teams. Dash specializes in global delivery solution design and digital transformation of business functions. He has extensive experience in creating value-driven engagement models and is skilled at formulating programs that significantly augment business outcomes for clients. Dash has been actively involved in steering committees of transformational programs for several large customers across the globe.
His areas of interest include the application of data science and analytics for process agility and customer loyalty, solutions for grid transformation, future of education and re-imagining the workforce of the future. Dash is a keen observer of technology trends and has published perspectives on prevailing industry trends and how to leverage technology disruptions to create sustainable value.
This interdisciplinary mix helps Dash arrive at differentiated viewpoints. Dash has represented Infosys at several industry forums such as the Smart Grid Interoperability Panel and the Microsoft Smart Energy Reference Architecture Advisory Council, among others. He is also an active participant at the World Economic Forum, Davos.
He serves on the Boards of Nexant, an intelligent grid and clean energy technology company; Simplus, a Salesforce quote-to-cash solutions provider; and Health Sigma, an AI-powered healthcare suite.
Dash is an alumnus of the Indian Institute of Technology, Kharagpur, India. A lifelong learner, he continued to widen his horizons with the Global Leadership Program at Stanford University.
An avid reader, Dash is based in Los Angeles where he enjoys running and swimming.