Infosys ranked Leader in ISG Provider Lens™ 2022
Infosys has been ranked in the 'Leader' quadrant of the ISG Provider Lens™, Power and Utilities – Services and Solutions Quadrant 2022 report.
ISG rated Infosys a 'Leader' across Intelligent Business Process Management Services (iBPMS), next-gen IT services, grid modernization, Enterprise Asset Management (EAM), and Customer Information Systems (CIS) quadrants.
Key highlights:
ISG rates Infosys capabilities and offerings across the value chain: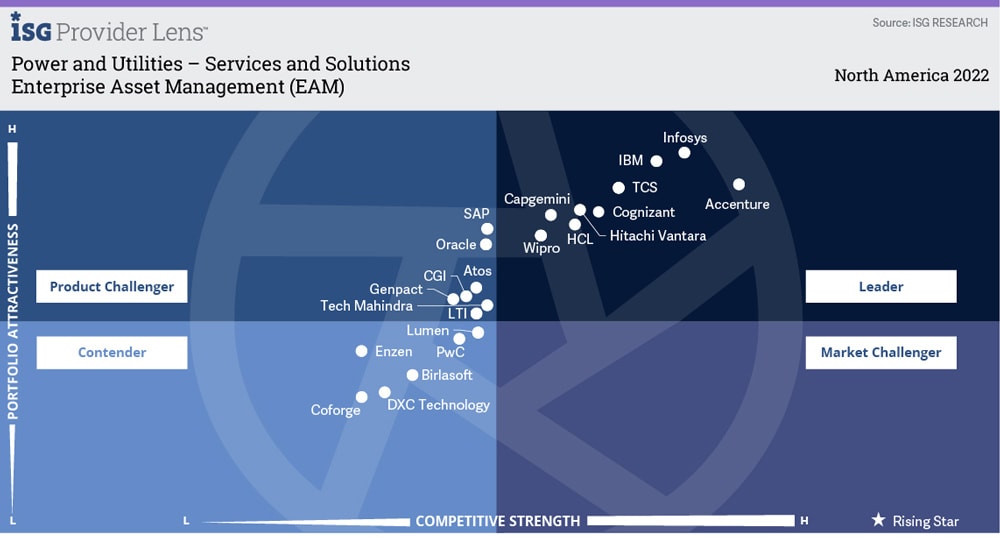 EAM: Combines domain expertise, best practices and products to drive asset management digital transformation. Adopts a 360-degree approach to digital EAM solutions with KRTI 4.0, a core predictive asset maintenance AI framework for utilities, in partnership with Pöyry, and Infosys XR platform for augmented reality experiences to enhance field service operations.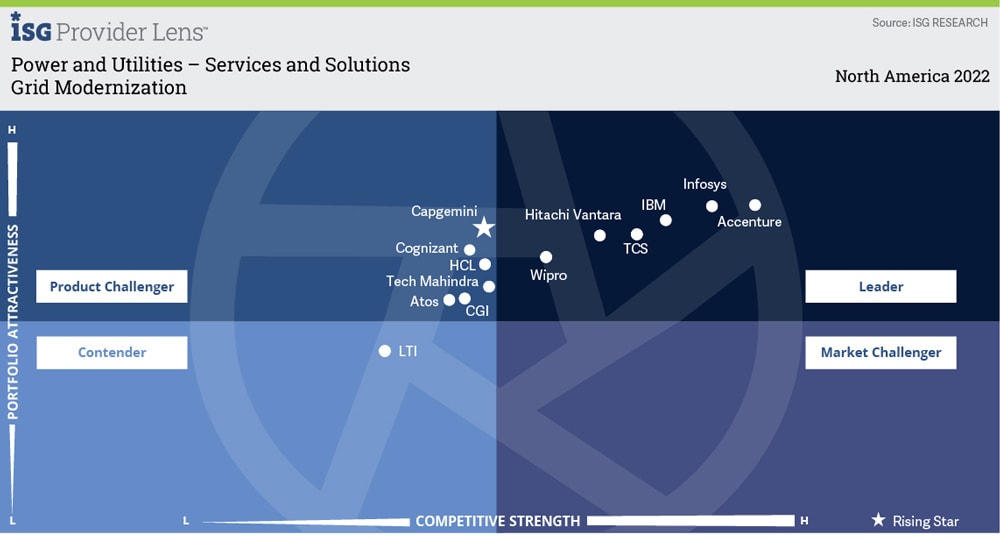 Grid modernization: Complements grid modelling and planning, grid management and operations, grid analytics, and grid optimization solutions with digital offerings in analytics, AI, RPA, and the cloud.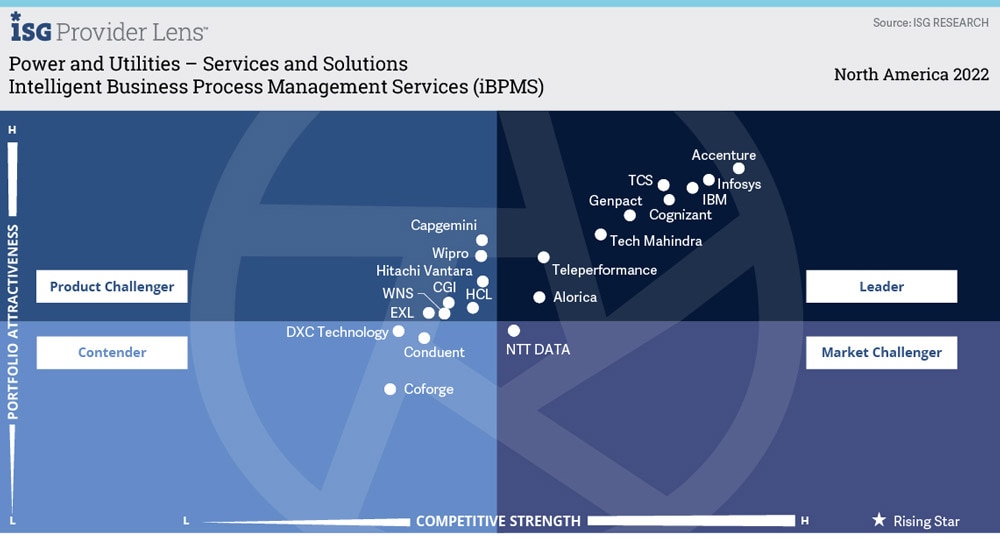 iBPMS: Executes digital strategy in BPM by implementing infrastructure modernization solutions and new-age technologies.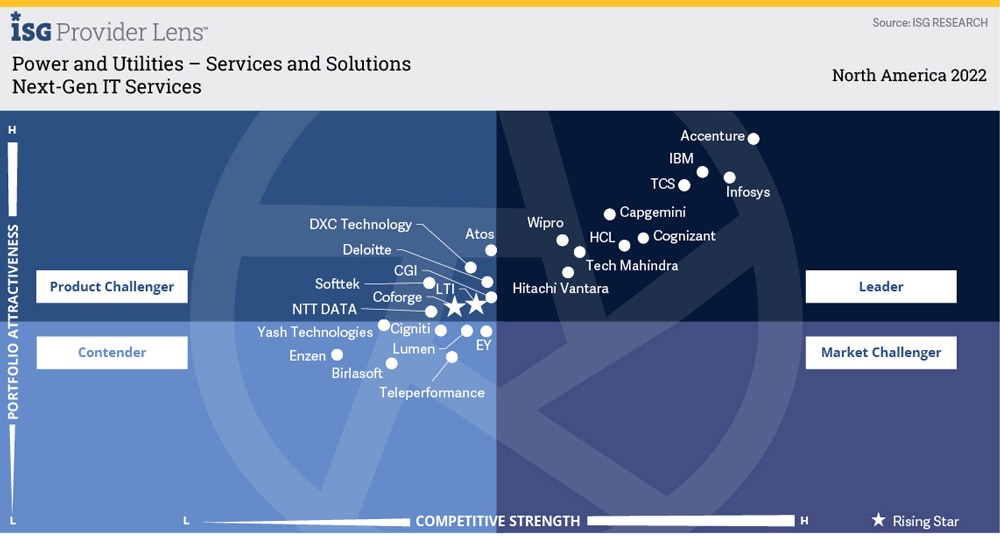 Next-gen IT services: Accelerates application development lifecycle through automation, intellectual property, open source, and licensed third-party tools; leverages AI and machine learning to drive automation; with a strong ecosystem of partners spanning academia, technology, and industry.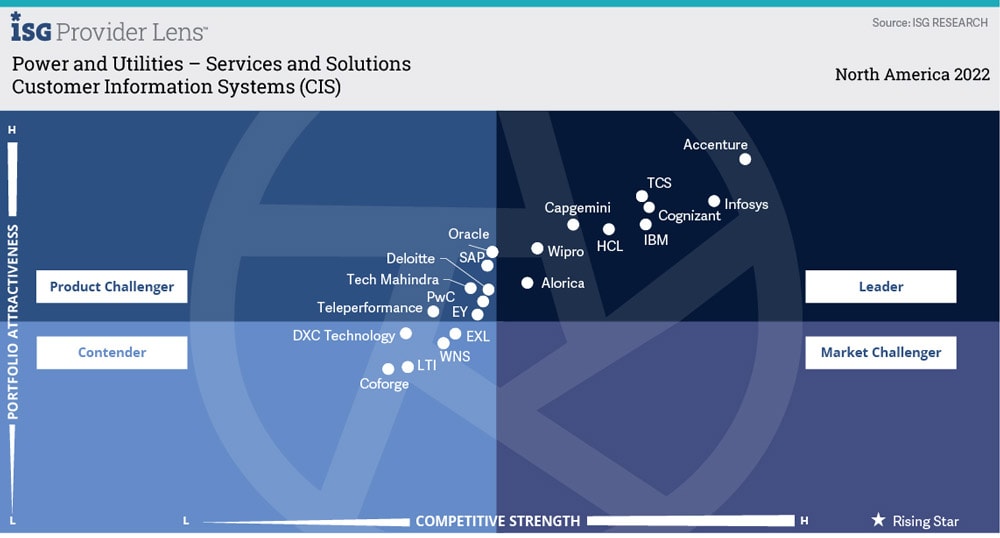 CIS: With strong industry expertise and focus on new age technologies such as IoT, edge, analytics, and AI / ML, Infosys executes its strategy of providing digital solutions in the CIS space.
Register to download the report
Learn more about Infosys Utilities solutions.