NelsonHall NEAT Identified Infosys a Leader in Smart IT Services for Utilities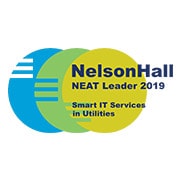 Infosys has been identified as a 'Leader' in 'Smart IT Services in Utilities' by NelsonHall in its NEAT evaluation. This evaluation features Infosys as a 'Leader' along with its peers, namely, Capgemini, IBM, TCS, Atos, and NTT Data.
NelsonHall evaluated participants in three market segments — overall capability, retail services, and smart asset services. The ranking includes a detailed profile of the Infosys Utilities practice.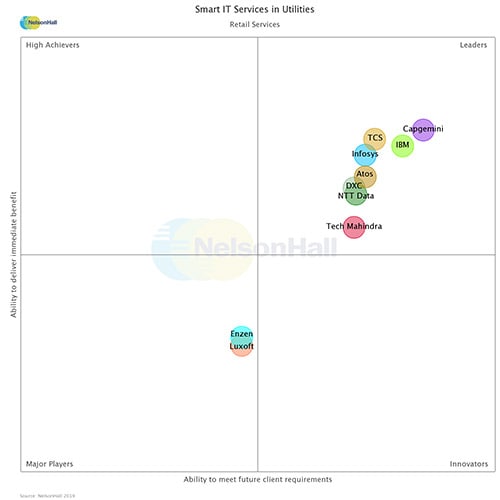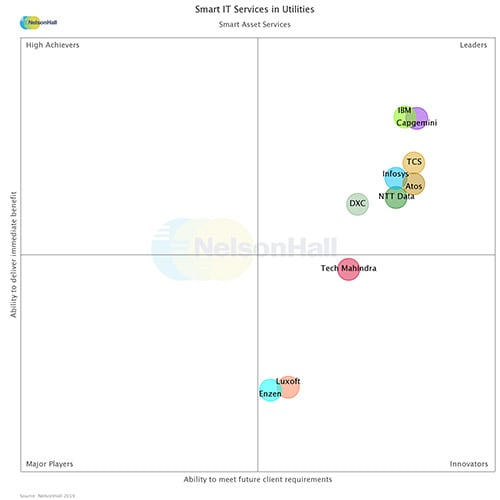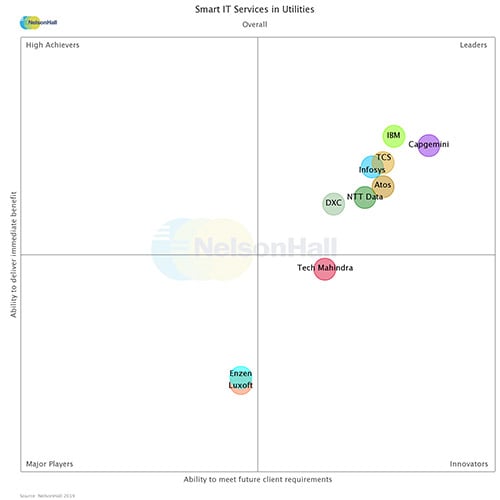 Infosys sees the digital journey for utilities across two main pillars:
Industrialization: For efficiency, agility, safety, and resilience
Digitalization: For newer business models with customers, smart grid, and digitalizing workforce experience
Infosys' offerings for the utility industry are based on three core areas:
Artificial Intelligence (AI)-powered core: Utilize data, predictive analytics, and machine learning to distill actionable insights for uninterrupted service
Agile digital at scale: Creates an 'as-a-service' ecosystem with APIs to support cloud-hosted applications, Industrial Internet of Things (IIoT), and enterprise mobility
Always-on learning: Training key stakeholders in new technologies to engage customers, rationalize cost of service, and prevent outages
Key strengths of Infosys Utilities practice highlighted by the NelsonHall NEAT ranking
Investments in IP in support of IT services of utilities including Infosys PACE (Pre-configured Accelerator for Customer Experience) for utilities, smart bot repository, RPA capabilities through AssistEdge, and AI and cognitive capabilities with NIA
End-to-end vertical offering supporting customers, grid, enterprise, and operations
Investment in automation, AI, ML, and cognitive capabilities to enable utility clients to increase productivity and efficiencies, and free the resources needed for digitization across customer, grid, and workforce
Enhanced consulting and advisory capabilities through a design thinking approach and utilization of digital acquisitions, labs, and utility innovation centers
Learn more about how Infosys is helping utilities #NavigateTheFutureOfEnergy.
More about our offerings for utilities