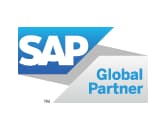 SAPPHIRE NOW, a premier business technology conference, is one of the largest SAP customer-driven conferences in the world. Infosys is a Sapphire-level sponsor at the event.
As a leading SAP Global Services Partner, Infosys has always been a major participant in this esteemed industry event. This year, we bring you multiple sessions, microforums, and demo theater presentations across trending topics.
Gain valuable insights from the following sessions as we bring you winning strategies and real-world success stories from global companies:
Airbus Group Speeds Up Financial Closing with the SAP HANA Platform
Run a Professional Services Firm in Real Time with In-Memory Technology
Powerful User Experience for Daimler with SAP Fiori and SAP ERP Application
Newell Rubbermaid Staying Current with SAP ERP by Moving to SAP Enhancement Package 7
Creating an Innovative, Self Service-Driven Work Culture at PG&E
Pricing on SAP HANA Spells the End of Pricing-Engine Issues
Accelerate Migration with a Code Optimization Solution for SAP HANA
Visit Infosys at booth #701, to experience our suite of business and technology solutions.
Related reading