Date February 15 - 17, 2017
Time 8:30 a.m. onwards
Location Grand Hyatt Hotel, Mumbai, India
Overview
NASSCOM India Leadership Forum (NILF) 2017 is the apex body's flagship event, attracting over 2000 participants, and is recognized globally as a melting pot of latest thoughts and thought leaders alike. The event brings together global thought leaders and influencers, technology evangelists, and industry veterans who will not only deliberate on the megatrends and disruptive technologies but also define imperatives, expound on the enablers, and decode the dilemmas through an optimal mix of plenaries, masterclasses, panel discussions, and experience zones. The theme of this two-day event will be to deliberate on 'Re-imagining for Digital @ Scale.'
Infosys at NASSCOM 2017
Infosys is a Silver sponsor at the NASSCOM India Leadership Forum 2017. Join Infosys leader, Pravin Rao, at this event for an insightful session on 'Can the incumbent be the disruptor in the digital age?'
Session details
Session
Can the incumbent be the disruptor in the digital age?
Venue
Grand Ballroom — Main stage plenary session
Date
Friday, February 17th, 2017
Speaker profile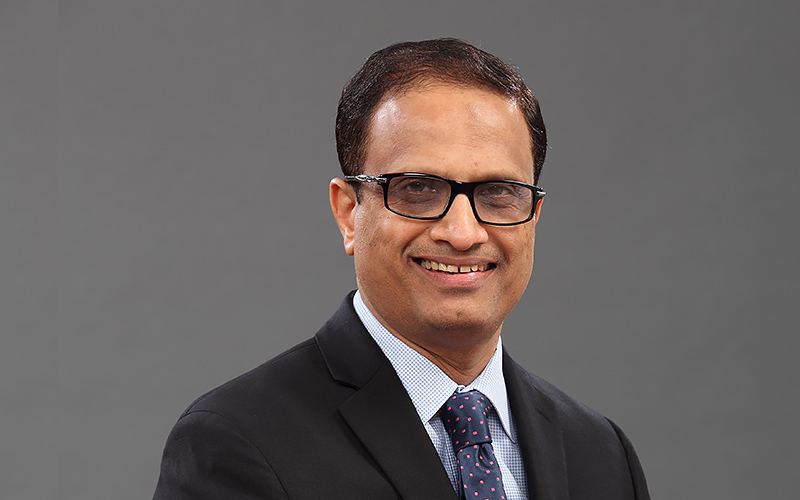 Pravin Rao
Chief Operating Officer and Member of the Board, Infosys
Pravin has the overall strategic and operational responsibility for the entire portfolio of Infosys. He oversees the key functions that include global sales and delivery, and business enabling functions. He drives and oversees the continuous renewal of key processes, systems, and policies across the company that cater to client relationship management, sales effectiveness, delivery excellence, quality, talent management, and leadership development. He is also the chairperson of Infosys BPO.
He has over 30 years of experience. Since his joining at Infosys in 1986, he has held a number of senior leadership roles including Head of Infrastructure Management Services, Delivery Head for Europe, and Head of Retail, Consumer Packaged Goods, Logistics, and Life Sciences. He holds a degree in electrical engineering from Bangalore University, India.
He is also a member of the National Council of Confederation of Indian Industry (CII) and the Executive Council of NASSCOM.