Event Overview
Humanity has woken up to the realization that we can feel so defenseless in the face of calamity. Understandably, this apprehension is spilling into our work lives as well. The distributed remote working that we are facilitating today, driven by our adoption of physical distancing, will become the norm tomorrow. With this will come the inevitable discomfort of potentially exposing our organizations to cyberattacks if the right precautions are not taken to adapt to this new world. Businesses will need to consistently reiterate to employees their safe remote-working protocols and procedures, simultaneously creating a resilient and assured digital future for their organizations.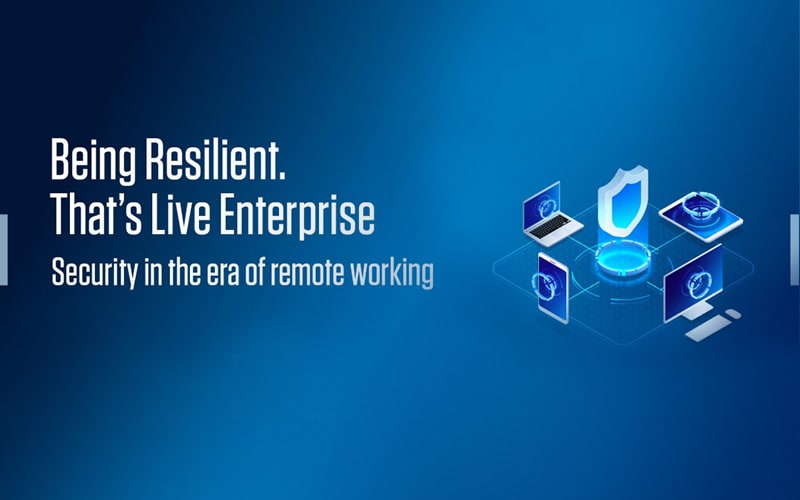 View our on-demand webinar and download the presentation
Register
Key Takeaways:
Dealing with the expanding and new threat surface
Protecting against data breaches and attacks on remote assets
Balancing security with user experience and productivity
Prioritizing and re-calibrating governance and compliance
Making cybersecurity a foundation for the new world of work
Speaker Details:

Mohit Joshi, President, Infosys

Vishal Salvi, CISO & Cybersecurity Unit Head, Infosys

Dr. Martijn Dekker, CISO, ABN AMRO Bank
Enterprise resilience is being tested now and the challenges of managing security are on the rise. With adversaries increasingly targeting remote workers, additional vulnerabilities are created and it becomes all the more important to have the right set of security controls. To know more about the wide range of cyber security services from Infosys, click here.