Event overview
University of Nottingham set out to modernise its core student record management system and to improve its overall digital maturity and capabilities in order to position the university for the challenges of the next decade and to emerge as a pioneer in the higher education sector. The university partnered with Infosys to modernise their academic and student management system to strengthen student recruitment, enhance student success and engagement, and improve institutional effectiveness.
Infosys developed and deployed an Oracle solutions-based system that has provided opportunities for process improvement and automation across the entire student lifecycle. It has also enabled improved visibility and control for insights-driven decision-making.
We invite you to our webinar to get insights on how Infosys enabled this digital transformation at University of Nottingham to help them navigate their next in education.
Gain perspectives from the experts from Omdia, University of Nottingham, and Infosys on how enterprises need to embrace digital in the current global scenario and on how we are enabling this for our clients and transforming them into resilient live enterprises.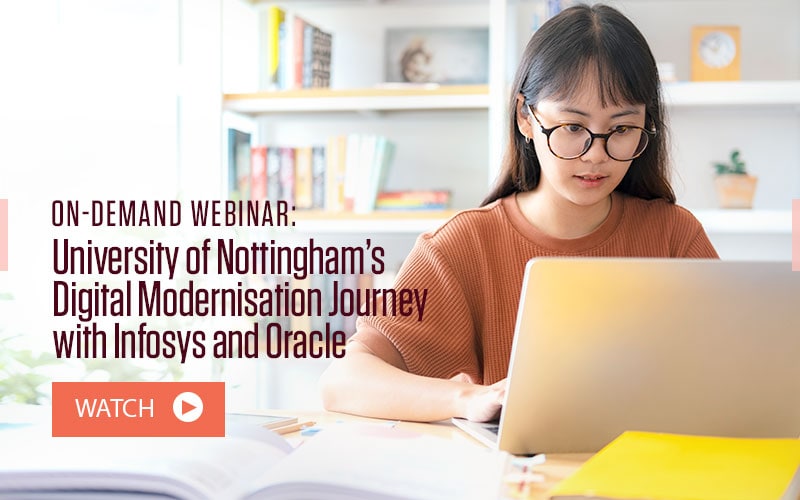 Speakers:
David Hill, Chief Digital Officer, University of Nottingham
Tim Jennings, Chief Research Officer, Omdia
Sreekumar Sreedharan, Vice President and Delivery Head – Oracle Services, Infosys