Event Overview
The past weeks of working remotely has clearly showed us that operating without the unifying context of a shared physical workspace brings with it its own unique challenges. Remote workers, especially at first, struggle with new tools, even new policies. Preparing comprehensive digital learning assets—that cover all there is to know, including learning that they might have got from co-located colleagues or mentors before our workspaces were virtualized—will shave off the learning curve.
We must all also prepare for scenarios where we have shared organizational knowledge (e.g. points of contact, service desks, policy directories, knowledge resources to support work routines, etc.) readily accessible just in case we need it. In addition, bite-sized, just-in-time learning is needed to support new work routines to help solve first-time, tough problems. Preparing our people for a continuously changing reality can only be achieved through this adaptive learning.
Here is the on-demand replay of the virtual event on "The Future of Learning – Driving Employee and Organizational Resilience." Watch it to understand what it will take to leverage learning, through remote-first, mobile-first channels, as a key adaptive lever to build resilience.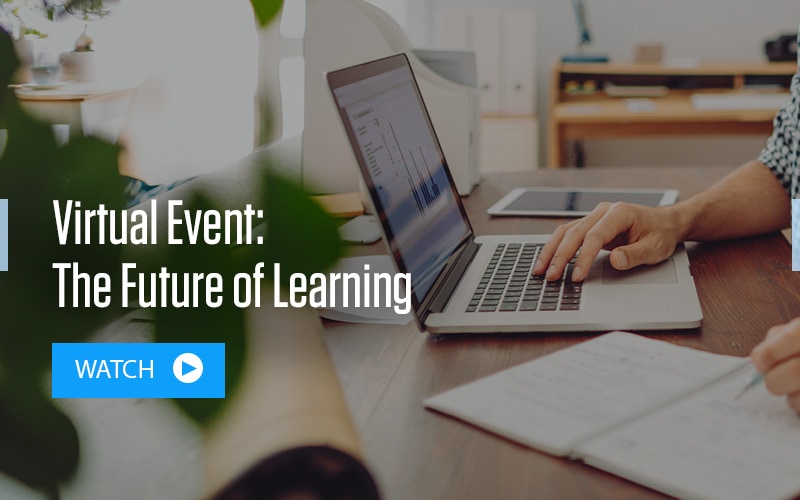 Key Takeaways
Managing instructor-led synchronous learning and self-paced asynchronous learning to maximize remote-learning outcomes
The right mix of just-in-time and just-in-case learning to amplify remote worker productivity
Leveraging social learning to shape career paths effectively
Enhancing learning effectiveness with data analytics, virtual sandboxes, AI, and sentient systems
Nurturing a culture of lifelong learning
Host
Speakers