Date: Thursday, February 11, 2021
Duration: 60 minutes
Location: Virtual
Watch On demand
Event Overview
Artificial intelligence adoption is at an interesting juncture – as it graduates from consumer AI, towards enterprise grade AI. This shift also marks the second inflection point for AI. As AI re-shapes businesses, delivers perceptive experiences and guides decisions, companies around the world are starting to realize that value from AI can bring them the competitive advantage.
However, most organizations, especially the traditional ones, are challenged with integrating AI with their core, lack strategies and tools to enable enterprise-wide adoption, and are unable to generate value from AI at scale. There are also data challenges. What organizations need is a comprehensive approach and a defined roadmap.
Join us for this virtual event as we discuss how organizations can future-proof and efficiently scale AI investments enterprise-wide, while managing and minimizing the risks.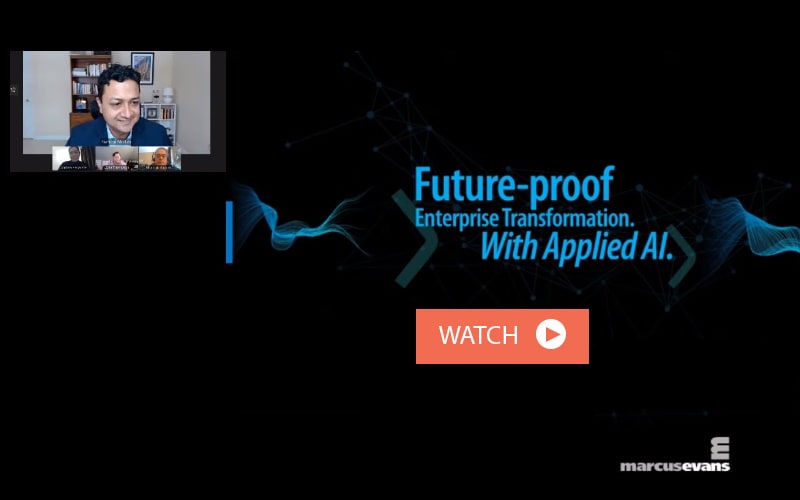 Key Takeaways
Discover value and ready-to-deploy AI solutions across the value chain
How to "future-proof" and efficiently scale AI enterprise-wide
Managing the reputational and performance risks associated with AI adoption
Speakers
John K. Thompson, Global Head, Advanced Analytics & Artificial Intelligence (AI), CSL Behring
John is an international technology executive with over 30 years of experience in the business intelligence and advanced analytics fields. Currently, he is responsible for the global Advanced Analytics & Artificial Intelligence team and efforts at CSL. Prior to CSL, he was an Executive Partner at Gartner, where he was management consultant to market leading companies in the areas of digital transformation, data monetization and advanced analytics. Before Gartner, John was responsible for the advanced analytics business unit of the Dell Software Group.
John's expertise includes all aspects of advanced analytics and information management including – descriptive, predictive and prescriptive analytics, artificial intelligence, analytical applications, deep learning, cognitive computing, big data, data warehousing, business intelligence systems, and high performance computing.
He is the author of the new book – Analytics Teams: Leveraging analytics and artificial intelligence for business improvement, and the co-author of the bestselling book – Analytics: How to win with Intelligence, which debuted on Amazon as the #1 new book in Analytics in 2017.

Shailesh Gavankar, Head of Artificial Intelligence Practice & Strategy, Morgan Stanley
Shailesh is Executive Director at Morgan Stanley, heading Wealth Management Technology's AI, Analytics and Machine Learning teams based across the globe. He is considered thought leader in AI/ML practice area and guiding firm's AI/ML strategy.
In his role he is helping firm to improve sales and digital marketing strategy using big data and machine learning. Help protect firm by using state of art payment and internal fraud detection based on supervised learning and anomalous pattern detections.
Shailesh has patent filed in the field of using anomaly detection to detect system outages.
He is very passionate with his vision of democratizing AI/ML usage. He helped build Enterprise scale analytic platform that is used by over 500+ Data Analysts and citizen data scientists to find business insight and decision making.
Shailesh is a visionary leader with over 25 years of experience leading and managing global data and analytics organization. His areas of expertise include big data platforms, Business Intelligence, predictive analytics, AI and Machine Learning.

Sanchit Mullick, Associate Vice President and Global Head of Sales for AI and Automation Services Infosys
Sanchit leads the worldwide sales, marketing and alliances for AI and Automation Services for Infosys and partners with customers to help them chart their roadmap across the automation spectrum leveraging everything from robotic automation to cognitive services. Sanchit has worked across US, Australia, UK and India having played roles cutting across sales, consulting and delivery. Given his breadth of experience, Sanchit's strength lies in his ability to drive effective problem finding, leverage cutting edge technology and harness the strength of extended teams to deliver a solution.