Date 09 November, 2021
Time 11:00 am AEDT | 01:00 pm NZDT | 08:00 am AWST | 08:00 am SGT
WATCH NOW
Event overview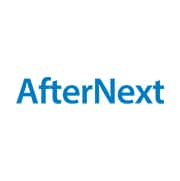 We all think about the present world we live in and wonder what the future will be like! We live in the now and the next, but how often do we think about what comes After Next? Often, we don't imagine what's AfterNext.
AfterNext is an inspiration for envisioning the future with fresh and distinctive perspectives. This series endeavours to inspire dialogue among leaders and organisations to drive change that will help build a more equitable and sustainable global community.
Watch the first episode of AfterNext series "The Future of Sustainability – What is AfterNext?"
Sustainability has become an intrinsic pillar of strategic focus area for most organisations across the globe. The question remains on how organisations should embed sustainability with a pragmatic approach into the core of every business decision they make and its potential long-term impact. Join us as we explore the next wave in the sustainability space and what the future holds as we elucidate the effects of today's decisions shaping our tomorrow and the After Next.
In this session, we will discover perspectives around the future of sustainability through the following lens:
The future of measurement & reporting and the vision beyond carbon credits
Gather inspiring experiences from our experts on the meaningful journey organisations are charting to positively impact the communities
Perspectives on barriers that are both visible and invisible around sustainable solutions
The rise of new-age business models and synergies to create real value to people, businesses, and across the overall ecosystem
Harnessing the power of partnerships with like-minded organisations to accelerate innovation and help shape a better and equitable future for everyone
Speakers

Prof Glenn Hoetker, Professor of Business Strategy, MBS Foundation Chair of Sustainability & Business Melbourne Business School
Glenn Hoetker is Professor of Strategy at Melbourne Business School, University of Melbourne, where he founded and directs the Centre for Sustainability and Business. He approaches sustainability from the perspective of over twenty years of work on the intersection of strategy and innovation, with a particular focus on the challenges and opportunities of collaboration between organisations. He has advised organisations including NAB, Air Products and Chemicals, IBM, Ford, Proctor & Gamble, the Utilities of the Future Center and industries including biofuels, health care and solar energy.
He is a Fellow of the Melbourne Energy Institute and a member of the Melbourne Sustainable Society Institute's executive committee, both at the University of Melbourne, and an Affiliate with the Julie Ann Wrigley Global Futures Laboratory at Arizona State University . He earned his PhD and a Masters of applied economics from the University of Michigan.
Prior to joining Melbourne Business School, he was a professor of strategy at Arizona State University with affiliate positions in supply chain management and law.

Chris Foley, Head of energy and environment, Kmart Group
Chris leads Kmart Group's climate and environment policy, strategy and programs impacting the products and operations of Kmart, Target and the online retailer catch.com.au across Australia, New Zealand and Asia. This includes climate change, circular economy, waste diversion from operations, energy efficiency and cost control, product stewardship, packaging and reducing the Group's plastic footprint. He has over thirty years' experience working with some of Australia's largest companies to achieve positive economic and environmental outcomes and is a Director of the Australian Packaging Covenant Organisation (APCO) and Energy Users Association of Australia.

Lee Stewart, Head of Corporate Sustainability, Fonterra
Lee has over 15 years of business sustainability experience. In his current role in Auckland he heads up the Corporate Sustainability Team at Fonterra where he is responsible for the development and delivery of the global sustainability strategy. He also manages the external sustainability advisory panel which advises the executive team and board on key sustainability issues. His previous roles where in Sydney which included managing a team of climate change consultants for Ndevr Environmental, Head of Sustainability for Fujitsu Oceania and on the board of The Australian Alliance for Energy Productivity. Since 2011 he has been a Climate Reality Presenter and now a mentor training future climate leaders.

Prof Sally Eaves, Chair of Global Cyber Trust GFCyber and CEO Aspirational Futures
Prof. Sally Eaves is Chair of Cyber Trust and Senior Policy Advisor for the Global Foundation of Cyber Studies and Research. Described as the 'torchbearer for ethical tech' she is the inaugural recipient of the Frontier Technology and Social Impact Award, presented at the United Nations. A Chief Technology Officer by background, and now Professor in Advanced Technologies and a Global Strategic Advisor across Emergent Technologies, Sally is an award winning International Author, MC, Keynote Speaker and Thought Leader on Digital Transformation (AI, 5G, Cyber Security, Cloud, Blockchain, Governance, IoT, Data Science) alongside Culture, Skills, DEI, Sustainability and Social Impact.
Sally educates and mentors actively to support the next generation of tech talent and has founded Aspirational Futures to enhance inclusion, diversity and equality in education and technology, with her latest book on 'Tech For Good' set to be released in 2022. Sally is consistently recognised for global influence in the technology space by leading bodies such as Onalytica, appearing in the top 10 worldwide across multiple disciplines from AI to 5G to Sustainability and beyond.
Find out more about Infosys' journey and commitment in sustainability.