Date: March 21-23, 2023
Venue: The Venetian Convention & Expo Center, Las Vegas.
Booth Number: 1019
Register Now
Event Overview
Infosys is a Diamond-level sponsor at Adobe Summit 2023, happening both virtually and live in-person at The Venetian Convention & Expo Center, Las Vegas. The 2023 edition of the summit will bring together global leaders across industries to learn, connect and be inspired by the latest innovations in digital customer engagement.
Event Description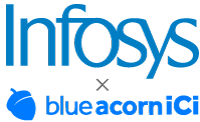 Adobe Summit 2023, the Digital Experience Conference, is back as a hybrid event, happening both virtually and in-person in Las Vegas. Incredible speaking sessions, networking opportunities, hands-on labs and more await this year's attendees.
As a diamond-level sponsor, the Infosys team will feature in the speaking line-up and community pavilion through the event.
Key Takeaways:
The 2023 conference is designed to empower businesses to create brand experience moments, shape their digital strategy, maximize DX solutions, deliver technical excellence and connect their composable future.