Date: May 19, 2022
Time: 16:00 CET / 19:30 IST
Watch Now
Event Overview
The ongoing pandemic and war situation in Europe have made Retail and Consumer Packaged Goods (CPG) companies face unprecedented disruption in a highly competitive market. There has been a drastic shift in the consumer buying behavior with frequent technological changes and rapid product launches. Companies now must evolve out of the existing legacy and disjointed system and adapt to an agile and innovative approach of work by leveraging latest technologies.
Infosys Salesforce practice presents a session tailored for you to gain insights on how Retail and CPG companies are grappling to transform their business models to ensure the best-in-class Customer Experience.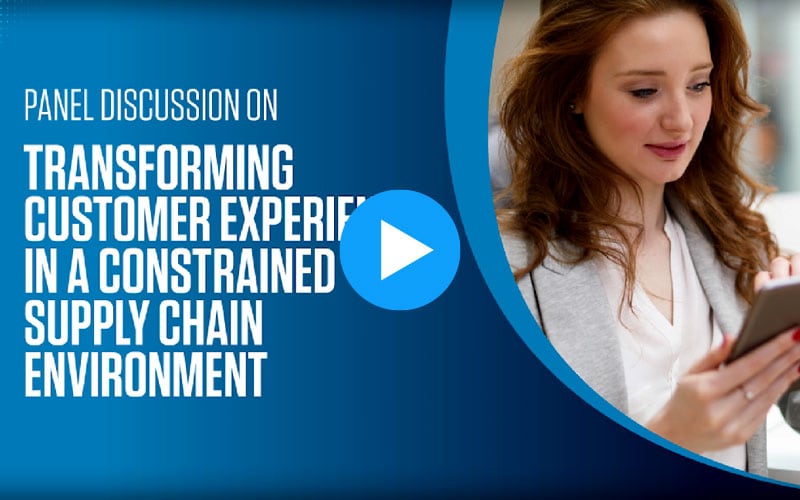 Key Takeaways:
Tune in to hear from industry experts on:
The latest trends and big bets in the Retail and CPG industry
The role of technology to achieve agility with improved operational efficiency and enhanced customer-centricity
How Infosys has leveraged salesforce to help their clients run industry leading CX initiatives and navigate growth during these unprecedented times
The tips to amplify customer lifecycle management across all digital touchpoints
The sessions will also entail open interactions within peers from your industry to discuss any other relevant ideas.
Speakers:

Ambeshwar Nath
Senior Vice President, Consumer, Retail & Logistics Industry head (EMEA) at Infosys

Balakrishnan C S
Vice President, Digital Demand at Mars

Anjali Yadav
Associate Vice President and Unit Client Solution Head for the Enterprise Cloud Application Services (Salesforce) Unit, Infosys

Siddhi Saraiya
Senior Director, Digital Product Management at Adidas

Silvano Lago
Head of IT Supply Chain, The Kraft Heinz Company

Vladimir Hanzlik
Director, Industry Perspectives - Retail and Consumer Goods at Salesforce
About us:
Infosys is a global leader in next generation digital services and consulting. We enable clients in 46 countries to navigate their digital transformation. With over three decades of experience in managing the system and workings of global enterprises, we expertly steer our clients through their digital journey. Visit www.infosys.com to see how Infosys (NYSE:INFY) can help your enterprise navigate your next.