Date October 23-26, 2022
Time All Day
Location Music City Center, Nashville
Booth #1300
Event overview
Infosys is proud to be exhibiting at the MBA Annual Convention and Expo 2022. Join our experts at booth #1300 to learn more about becoming future ready.
According to Forbes, 84% of companies fail at digital transformation. We understand these are challenging times in the mortgage industry, and leaders are looking for innovative solutions and partners to help navigate the uncertain future.
Learn from our experts how Infosys is Making Digital Transformation a Reality in Mortgages. Infosys can help financial institutions improve their efficiency, drive down costs and re-imagine mortgages in the digital future through a combination of operations and technology transformation.
Infosys solutions catalog for Mortgage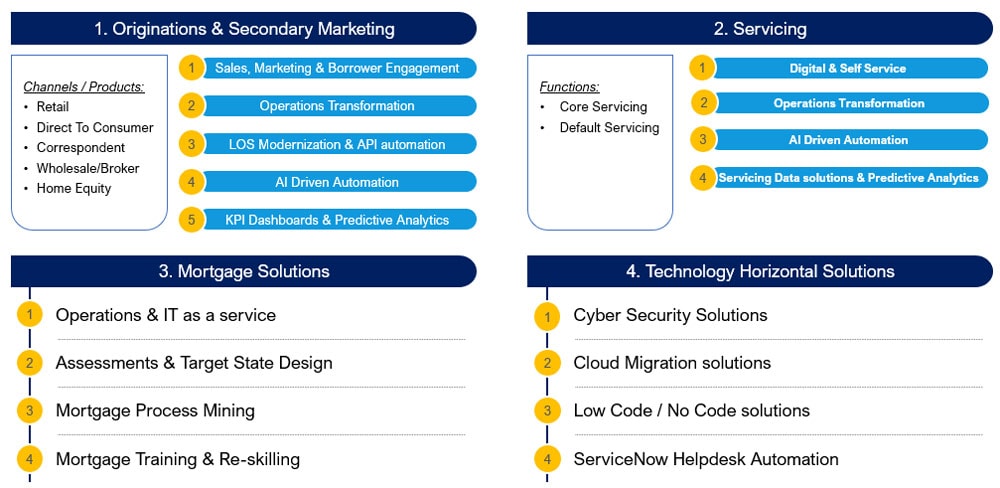 About MBA Annual Convention and Expo 2022
MBA's Annual Convention and Expo is America's largest gathering of real estate finance professionals. It brings together industry and seasoned professionals. Everyone who's anyone in single-family real estate finance. It gives new industry professionals as well as the seasoned ones an opportunity to network, learn and do business with thousands of peers, industry power players, innovators, and experts.
Recommended Reading