Duration: 60 Minutes
Venue: Virtual – Global
Watch Now
Event Overview
How do I move from Project to Product? How do I accelerate my digital transformation and realize business value faster? How can I get business and IT to align to the flow of value? How do I engage my partners on this journey? How can I exploit the power of data to drive faster value realization?
Do you echo any of these voices?
As businesses have become increasingly software-defined, the ability to innovate and turn solutions around faster is becoming critical too. While most enterprises have embraced Agile and DevOps to varying degrees of success, more mature enterprises are transforming to evolve their ways of working and pivoting to a product-centric model.
This shift is priming enterprises to compete with digital natives, by pivoting their operating model to the flow of the value, re-imagining business capabilities as products, organizing teams around customer journeys and value streams, with persistent product teams from business and IT, on a strong foundation of Agile-DevOps-SRE for accelerated delivery.
In fact, 74% of the C-suites are already investing in Product Management as per Infosys Agile Radar Research Report, leading to a significant shift in the ways organizations are operating.
Join us for this interactive session with industry leaders to know what they are doing differently and discover limitless possibilities for yourself!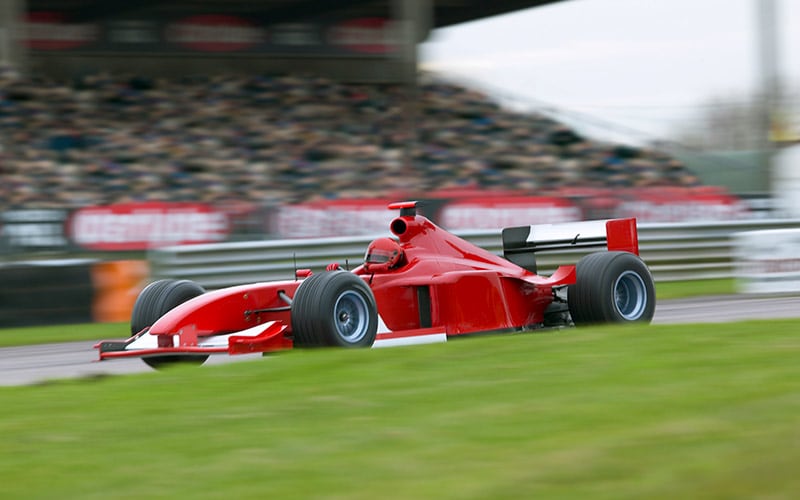 On-demand Webinar - Product Centric Value Delivery: Accelerating 'Project to Product'
Watch Now
Discover key answers to questions like:
What does it entail to seamlessly transform into a Product-Centric working?
How business and technology leaders are leveraging value stream management to optimize value flow and maximize business outcomes
How a data-centric approach can enable faster decisions & greater predictability in digital journeys
Connect with Infosys
Please connect with us at agile_devops@infosys.com for any information. We look forward to hosting you at the webinar.
Speaker Details

Dr. Mik Kersten, Chief Technology Officer at Planview and best-selling author of Project to Product.
Dr. Mik Kersten is the chief technology officer at Planview, joining the company in 2022 through the acquisition of Tasktop, where he was CEO. Mik founded Tasktop and is the best-selling author of "Project To Product: How to Survive and Thrive in the Age of Digital Disruption with the Flow Framework®". Mik's experiences working with some of the largest digital transformations in the world has led him to identify the critical gap between business leaders and technologists, resulting in his creation of the Flow Framework® to connect strategy to delivery. He started his career as a Research Scientist at Xerox PARC where he built the first aspect-oriented development environment. He then pioneered the integration of development environments with Agile and DevOps tools while working on his Computer Science PhD at the University of British Columbia. Founding Tasktop out of that research, Mik has written over one million lines of open-source code that are still in use today and has brought seven successful open-source and commercial products to market.

Diego Lo Giudice, Vice President and Principal Analyst, Forrester Research
With Forrester since July 2005, Diego primarily contributes to and advises on Forrester's offerings for Application Development & Delivery Professionals. He partners with Forrester's global application leaders and is a leading expert on SDLC processes and practices, covering topics such as Agile development, Agile and Lean transformations, Agile development sourcing strategies and services, Agile testing practices and tools, DevOps, and software testing and quality, with a key focus on systems of engagement. Diego also covers software delivery metrics, artificial intelligence, and open source governance.
His 28 years of industry experience, in addition to application development, allow him to give expert advice on change management programs for optimizing the overall modern application delivery process, execute technology management assessments, review technology management strategies, and make comparisons. He also has experience in complex mission-critical project and client engagement management.

Vikalp Yadav, Head of Trading Excellence, Digital Analytics and Data Science, Adidas
With a career spanning across 21+ years in the retail , sports and life style , CPG and Logistics industries, Vikalp Yadav is driven by passion to Innovate and enable technology oriented solution that drive consumer focused outcomes. His strength is to scale and bring cross geography , multicultural , multi technology and complex cross-dependent digital tech ecosystems, together and at scale with faster time to market of these value driven solutions.
In his current role Vikalp is responsible to build and scale Trading Excellence, Digital Analytics and Data science across the engineering Tech hubs of adidas enabling Realtime Insights driven decisioning.
At heart Vikalp is an endurance triathlete who believes in "accepting no limits, because that's the only true way to know yourself."

Alok Uniyal, Vice President and Head – Process Consulting Infosys
Alok leads the IT Process Consulting Practice at Infosys. He is also driving the Agile & DevOps Transformation at Infosys. As a seasoned IT Professional with rich experience in IT Consulting & Transformation, Alok specializes in helping organizations embrace New Ways of Working, leveraging Lean, Agile, DevOps, and Design Thinking - towards greater Business Agility & Resilience - translating to faster and better business outcomes. Over his 25 years of career, Alok has consulted many large corporations, globally.