Infosys awarded top Platinum and Gold honors at 2023 Vogel publishing house IT-Awards
Leading German IT specialist media Vogel IT publishing house, home to publications including BigData Insider, Dev Insider and CloudComputing Insider, has awarded Infosys two awards in its annual readers IT-Awards. Readers of Vogel IT's seven specialist publications voted for their IT company of the year alongside various specialist categories for each publication.
For the Dev-Insider Readers' Choice Awards, Infosys took home the highest honor in the Low-Code / No-Code category scooping the Platinum award demonstrating Infosys' innovative technology and thought leadership in the industry. Infosys made great strides in the category having not placed the previous year. Receiving the highest honor for 2023 underscores the company's impressive progress over the past year.
In the Big-Data Insider Readers' Choice Awards, Infosys received the Gold award for its Analytics category, up against fierce competition. With approximately a dozen nominees in each category, only the companies combining innovative technologies with stellar service and consultancy are chosen to receive one of the top honors by readers.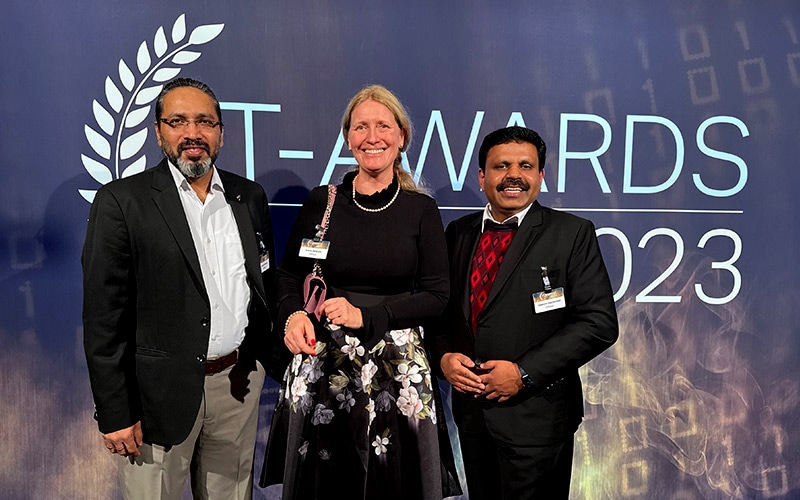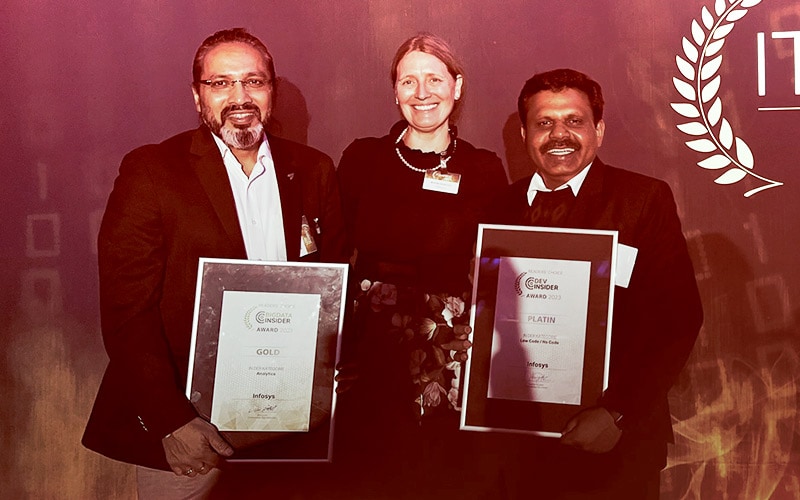 From left:
Deepak Shrivastava, Senior Industry principal and Head of Data and Analytics, Infosys, Germany
Andrea Hendrickx, VP and Country Head, Infosys, Germany
Gopakumar Gopalakrishnan, Head of Innovation, Infosys, Germany