Infosys named Leader in Cloud Infrastructure Management by NelsonHall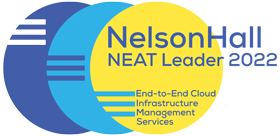 Infosys has been rated as a leader the NelsonHall's NEAT Evaluation for End-to-End Cloud Infrastructure Management Services across the following market segments:
Overall Cloud Infrastructure Management Services
Cloud Management Services
Microsoft Azure Capabilities
AWS Capabilities
This NelsonHall Vendor Evaluation & Assessment Tool (NEAT) analyzes the performance of vendors offering end-to-end cloud infrastructure management services on both their 'ability to deliver immediate benefit' and their 'ability to meet client future requirements'.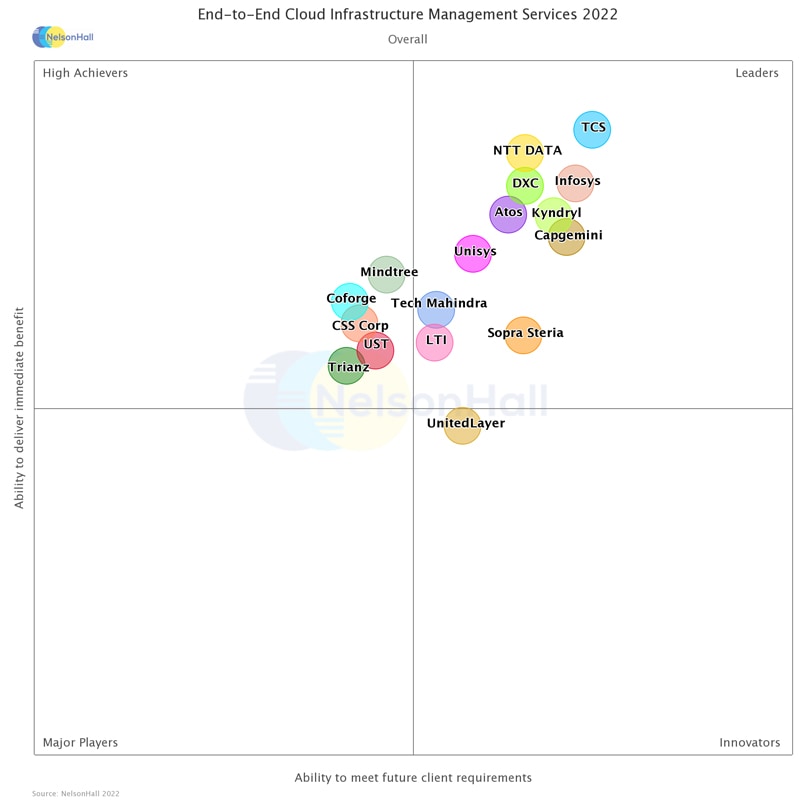 The report discusses Infosys Cobalt's ability to rapidly develop new business capabilities to address emerging business needs, establish domain-specific technology platforms and reduce multi-cloud complexity through a secure cloud platform . In addition, the report highlights Infosys's cloud continuum model that helps define the required capabilities and help clients in mapping their cloud journey.
The report highlights the following strengths:
Significant IP (Polycloud Platform, Infosys Workload Migration Suite, Cloud Automation Café, Infosys Modernization Suite, Cloud Native Development Platform, and iAutomate Platform); and strategic investment in the cloud as a key focus area
Infosys Cobalt Cloud Community, cloud assets, industry cloud-first solution blueprints, partnerships with academic institutions to seed skilled workforce
Automation factory approach for large deal transformation, enabling rapid innovation and development of use cases utilizing templates and patterns and in partnership with hyperscaler
Comprehensive partner ecosystem in support of cloud services; and expanding innovation network in support of start-ups to drive next-gen capabilities
Significant investment in the training of personnel, including Wingspan.
Click here to access the custom NEAT report.