Learnability as a Core Competency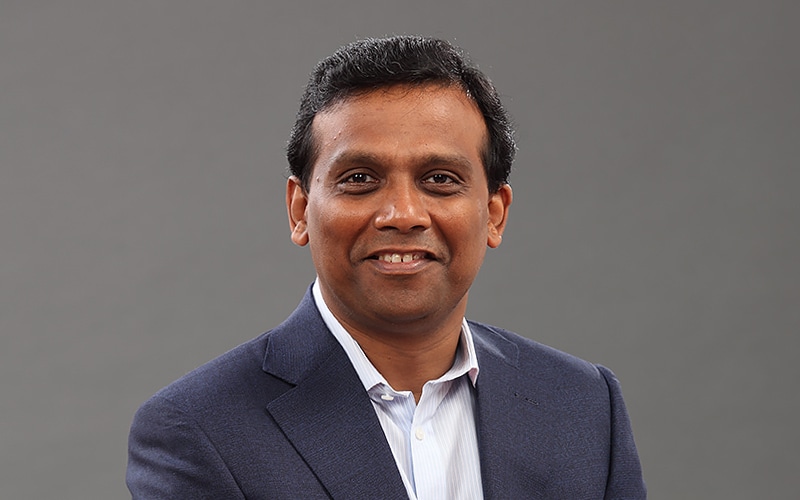 We live in a fast-moving world, and if companies wait for perfection, the market changes before they can find it. Gone are the days of following a linear career path. Enterprises must move from hiring specialists and technologists to individuals who display a high aptitude to learn. Learnability means moving from periodically doing something right to doing things better on a continual basis. It's taking the agile mindset and applying it to people. Over time, employees get better and faster at learning new skills. Learnability is a foundational skill core to all others.
The ability to learn is particularly critical in a talent market where technology is evolving faster than core curricula. Companies must look to hire people without the exact skills or experience required and fill those gaps with on-the-job training. According to a report by ManpowerGroup, 84% of employer recognize that they can no longer rely on "on-tap talent" and that they need upskill their existing workforce to remain competitive in today's market. But leaders should understand that a single intervention is not a silver bullet. They must also develop the ability to rapidly update their employees' talents in an era of shortening technology cycles. Fostering a culture of learnability is a differentiator in helping companies meet their future talent demands. The individuals who will flourish in the digital economy are the ones who can learn to learn, learn to unlearn and learn to relearn.
Leaders can take three actions to develop learnability as a core competency:
Nurture the learning mindset. To create a corporate culture that supports learnability, encourage the learning mindset in all employees. They need to know it's OK to fail, and they need to develop the self-confidence to treat failures as learning experiences and try again. The individual building blocks for learnability are intellectual curiosity, a bias in favor of action, willingness to experiment and tolerance for ambiguity. Taken together, they embody a mindset that promotes learnability.

Recent research by the Infosys Knowledge Institute shows that while recruiters often value pedigree from a short list of top schools, what really counts is the level of learning agility, resilience and personal mastery. Certainly, a Princeton or Oxford graduate is an asset to any workforce, but companies don't need entire teams made up of them — in fact such homogeneity of thought has been found to hinder creativity and success. The leaders in this recent survey say they're much more likely to fill those talent gaps by hiring from a variety of sources, such as community colleges, trade schools and individuals returning to the workforce after military service or taking time off for parenting who show high-potential.
Create a community of learning. To embrace learnability, corporations must help employees master the skills needed to embrace the continuous personal and technical development the market now demands. Fresh thinking is required to reach and teach employees. Infosys recently inaugurated six innovation hubs in different states across the U.S. They are each open, agile work environments and places of technical innovation where people can be inspired to do the next great thing. The agile process at each hub feeds into the higher degree of engagement and continuous feedback required for today's workforce.

Each innovation hub is a place of continuous learning. Infosys has developed training programs that essentially work like technical schools. New employees go through a minimum of eight weeks of training when they walk in the door and that is just the beginning. In less than a year of employment, Infosys will reinvest in those same employees to make sure they have the latest technical skills to meet client demands in the marketplace. It's unreasonable to expect individuals to keep up with the technology changes without employer involvement. Infosys plays a very active role in enabling employees to realize that ongoing skill development.
Revise your operating model to reach employees. Nurturing the learnability mindset at scale requires changes to the corporate operating model. Knowledge management needs to be tightly aligned with each operating function in order to create feedback that captures employee learnings. Employee performance metrics must incentivize knowledge sharing. Learning must move from live, instructor-led physical classrooms to online delivery. Taken together, these requirements mean fundamental changes to the operating model related to employees.

Infosys has the world's largest corporate university, based in Mysore, India, where 14,000 employees could train at one time. However, many of Infosys' 230,000 employees could not access this wonderful facility. To democratize its wealth of educational resources to its global workforce, Infosys created Lex, an always-on, online learning platform. It also changed the way it developed content, delivered it to employees and measured the learning. Lex now enables every employee to study a diverse set of content anytime, anywhere and on any device.
Undervaluing learnability is a primary barrier to talent transformation and ultimately effects business performance. A lack of commitment to learnability constrains human capital because the market demands continuous personal and technical development to nurture digital talent. Companies that do embrace learnability and lifelong learning have a competitive advantage in the marketplace. In an era of shortening technology cycles, the ability to learn is a foundational skill that every company needs to execute on its strategy and be successful in the digital economy.