Esri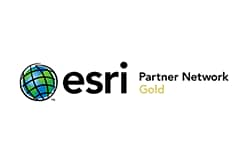 Esri, founded as the Environmental Systems Research Institute in 1969, is the global market leader in geographic information system (GIS) software, location intelligence, and mapping solutions. Esri is committed to using science and technology to build a sustainable world. As a leading location intelligence platform provider (Forrester Wave 2020), Esri empowers leaders with innovative tools to help create sustainable prosperity.
Esri-Infosys partnership
Infosys collaborates with Esri to offer location-based technology solutions and services to global enterprises. The partnership blends Esri's licensing and design capabilities with our end-to-end IT services. It accelerates implementation of innovative geospatial solutions in the energy, utilities, telecommunication, retail, manufacturing, insurance, and logistics industries.
Cloud specialty partner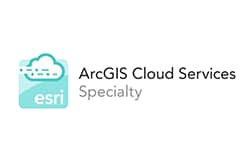 Infosys is a recognized ArcGIS Cloud Services Specialty partner and brings forth specialized domain capabilities and Cloud migration solutions to our clients. We provide GIS enhanced Cloud advisory and Consulting services, Cloud Modernization/ Native Development and Cloud Migration services and Enabling GIS on Cloud Platform.
The partnership provides us with privileged access to ArcGIS Enterprise Products, emerging technology, and best practices.
Gold partner
Infosys is a Gold business partner in the Esri Partner Network (EPN). It enables us to combine ArcGIS system expertise and industry-specific solutions built on ArcGIS technology with our technical and domain skills to maximize value for global clients across industries. The Gold partnership also allows us to leverage Esri's advisory and remote technical consulting services, and collaboration opportunities.
Offerings
GIS on the cloud
Automated GIS support including situational awareness models
Integration of GIS solutions with packaged / enterprise IT systems
Geospatial representation of enterprise infrastructure and field assets
Assessment framework for ArcGIS Utility Network and GIS platform upgrade
Automation framework for functional and integration testing of GIS solutions
Integration framework for ArcGIS Utility Network as well as web and mobile apps
AI / ML-enabled, spatially aware solutions across domains, including clean energy transition