Hewlett-Packard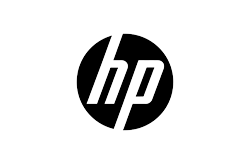 HP is a leading, global enterprise that offers IT, products, solutions, and services for diverse markets worldwide. Three of its core offerings include:
End user computing devices: HP offers for enterprise customers a wide range of the world's most reliable, secure, and manageable end user computing devices such as desktops, thin clients, laptops, tablets, and notebooks. These devices are built with cutting-edge design, innovative engineering, and high-quality materials to provide value, performance, and scalability to enterprise customers.
For more information, visit HP website: http://www.hp.com/
Managed print services: HP offers a range of dependable, secure, and cost-effective printers to meet the business needs of maintaining a print fleet with improved printing workflows.
For more information, visit HP website: http://www8.hp.com/us/en/services/mps.html
Retail Point Of Sale: By delivering convenient and consistent service that customers expect, HP Retail Point of Sale (POS) solutions combine the power, performance, and security that businesses need to keep evolving.
For more information, visit HP website: http://www8.hp.com/us/en/retail-solutions/overview.html
About the partnership
We have partnered with HP to deliver new-age requirements for computing devices, printing, and retail. The following provides more details:
For end user computing devices, we partner with HP to offer Device as a Service (DaaS) model for a per-seat-per-month fixed fee through 36, 48, or 60 month terms. Here, we help our enterprise customers with all their end user computing (EUC) device lifecycle needs end-to-end — including device configuration based on persona, asset tagging, deployment, migration, proactive monitoring, enhanced user experience. In addition, our model ensures minimal downtime, maintenance, and refresh.
Our Managed Print Services (MPS) partnership is designed to drive productivity and profitability for our enterprise customers wherein we provide support services through analysis, planning, deployment, and management of print fleet.
Our joint offering combines Skava eCommerce application with HP Retail Point of Sale devices (modular, all-in-one, convertible POS devices, and peripherals such as displays, barcode scanners, receipt printers, etc.) to deliver new efficiencies in retail. You can choose to deploy either the joint solution or just HP POS systems with our support services (set up, installation, configuration, and ongoing technical support).
Infosys announces strategic alliance with HP Inc. to accelerate digital transformation for the enterprise