Qlik+Talend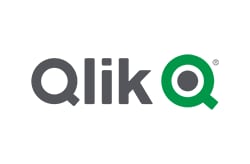 Qlik, with the recent addition of Talend, delivers an industry leading portfolio of modern solutions for data integration, data quality, and analytics. With more than 40,000 active customers in over 100 countries, Qlik's solutions work with any data source, target, architecture or methodology, to ensure customers have the data they need, whenever they need it.
Talend, a leader in cloud data integration and data integrity, enables companies to transform by delivering trusted data at the speed of business. Talend Data Fabric offers a single suite of apps that solves some of the most complex aspects of data value chain by allowing users to collect data across systems, govern it to ensure proper use, transform it to new formats and improve quality, and share it with internal and external stakeholders.
Learn more at www.qlik.com and www.talend.com
About the Partnership
The partnership with Qlik augments Infosys' data and analytics services offerings with Qlik's data integration, data quality, and analytics solutions supplemented byTalend's data integration platform called Data Fabric. With many Qlik-trained and Qlik-certified consultants and practitioners serving many large clients in many industries, Infosys is a leading regional go-to-market partner with Qlik in many countries around the world. Infosys is Talend's gold partner and has been awarded the 'Talend's 2020 North America System Integrator Partner of the Year Award'.
Key Benefits
The Qlik Data Integration offering accelerates the discovery and availability of real-time, analytics-ready data by automating data streaming, refinement, cataloging and publishing on any cloud you choose.
The Qlik Data Analytics offering empowers users at any skill level to freely explore data with powerful AI combined with the industry's most powerful analytics engine.
From Qlik Talend, the Talend Data Fabric offering combines data integration, data quality, and data governance in a single, low-code platform that works with virtually any data source and data architecture.
Infosys covers the entire gamut of the Talend implementation lifecycle. Our Talend CoE offers comprehensive services around Talends' implementation strategy, deployment life-cycle, ongoing sustenance and upgrades of existing Talend environments.
For seven years in a row, Gartner positioned Talend as a leader in its Magic Quadrant for Data Integration Tools, and a leader in its Magic Quadrant for Data Quality Solutions for five consecutive years. It has positioned Qlik as a leader in its Magic Quadrant for Analytics and Business Intelligence Platforms for 13 consecutive years. Learn more at www.qlik.com/us/products or https://www.talend.com/ and https://www.infosys.com/about/alliances/talend.html
Key Offerings
SAP Order-to-Cash Accelerator - optimize sales order management, fulfillment, and cash/working capital
SAP Financials Accelerator - enhance financials data analytics with insights in your P&L, balance sheet, and cash-flow data
SAP Inventory Management Accelerator - improve materials inventory receiving, operating efficiencies, and cost management
Infosys has developed unique solutions and frameworks to improve the productivity of a Talend implementation.
Infosys has developed a Talend Dynamic Ingestion solution framework to automate data movement/migration and automated provisioning of Talend software installation.