Salesforce-Infosys: A strategic alliance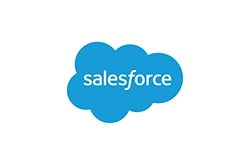 Salesforce is a leader in the cloud integration services space. Their execution services include architecture definition, agile implementations and global rollouts, ecosystem integration, platform-based application modernization, and support services on sales cloud, service cloud, marketing cloud, app cloud, communities, Heroku, Internet of things (IoT), Wave Analytics, and many other AppExchange technologies. Their capabilities in this space emanate from numerous Salesforce-certified consultants, expertise in vertical markets plus cloud technologies, and intellectual property (IP). In addition, they have built strong partnerships with Salesforce independent software vendors (ISVs) — including Apttus, CloudSense, CloudCraze, FinancialForce, ServiceMax, and Vlocity — to innovate faster and serve customers better. They also have a diverse set of vertical-specific solutions for life sciences, insurance, consumer packaged goods (CPG) / retail, discrete manufacturing, and high-tech industries; which enable them to navigate customers towards high performance.
Infosys provides Business strategy, consulting services and Implementation services across the Salesforce eco-system:
Process simplification, harmonization, and key KPI improvement
Cloud adoption and migration strategy roadmap
Business case, return on investment (ROI), product evaluation, proof of concept
License advisory, rationalization, and optimization
Cloud architecture definition
Cloud platform recommendation
Modernization services
We help clients modernize existing landscape investments by migrating them onto new cloud platforms, leveraging our Salesforce solutions, part of Infosys Cobalt, ensuring minimal risk at every phase of modernization from conceptualization, business case development to go- live, followed by continuous support.
Comprehensive toolkits and collaboration in IGNITE / SPARK initiatives for seamless migration of legacy data into Salesforce ecosystem.
Implementation services
This covers all aspects of implementation from requirements validations, design, development and testing, organization change management to go-live for greenfield implementations, as well as hybrid SaaS and on-premise implementations.
Operations, rollouts, enhancements, and upgrades
Post go-live, we ensure that clients are provided quality operations support to run day-to-day business; ensuring success, faster return on investment (ROI), and modernization with support for enhancements and upgrades.
Additionally, we also provide support for major release version upgrade services, impact analysis, etc.
Technical (reports/interface/extensions/conversion) development services
Future proofing via microservices-based integration architecture
Integration and technical architecture definition services
Technical specification design services
Build and unit testing
Impact analysis and code retro-fitment services
Data mapping and definition prior to migration services
Technical support during testing cycles
Validation services
Testing framework / strategy definition services
Test case preparation
Test execution for end users services (UAT – User Acceptance Testing)
Test execution services for SIT- Systems Integration Testing and performance
Defect flow management and closure services
Project Management Office (PMO) and training services
Project management
Program management
Train the trainers and end user training
Flexi support offerings
Flexible post go-live support
Release upgrade testing support
Back office support (BPO)
Infosys has a broad array of solutions build on Salesforce Product Stack which helps deliver value to clients by providing faster time to value.
AgilePro is a next-gen smart development platform for managing Agile application lifecycle.
Auto Finance: Channel Partner - Enabler for Auto Finance Providers to capture and nurture Partner's experiences on an Unified Communities Platform (Nissan)
Retail: Customer Advocacy - Advance Marketing Platform for enhanced customer loyalty and improved Channel Effectiveness through social sentiment analytics (Sony)
Healthcare: Re-Imagine Care-as-a-Service – Re-Imagine as a Payer the future of Care, powered by Actionable Insights, integrating medical and smart wearable (Molina Heatlhcare)
Proton – Salesforce based Smart Cx platform for Finacle Banking and Wealth management modules (No clients yet)
Semi-CON CRM - Next-Gen CRM platform built as-a-service on the Salesforce® for Sales, Service and Marketing for Semi-Conductor Players and FabLess Manufacturers.(Cavium Networks)
Infosys Salesforce microsite: https://www.infosys.com/services/salesforce/
Here is a list of press releases around Infosys Salesforce client success stories
Infosys Transforms NovaSom's Sleep Apnea Diagnostic Portal To Significantly Speed Test Result Processing