About SAP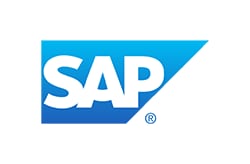 Infosys is an SAP Global Strategic Services Partner, one of the highest-level services partners of SAP. Infosys and SAP collaboration is led by strong ties between both the company's CEOs and other top and regional executives.
Infosys has taken a step ahead and developed technology-specific solutions such as its Live Enterprise Suite to enable enterprises to accelerate their digital transformation journeys. Infosys' Live Enterprise for SAP RISE offering is built on SAP S/4HANA industry templates. It includes Infosys Catalyst and Innov8, part of Infosys Cobalt.
Infosys is one amongst the first three strategic partners to help customers achieve true process transformation with Business Process Intelligence (BPI) solutions from SAP. This collaboration combines insights delivered through BPI process capabilities with Infosys' implementation expertise and robust tools and methodologies.
We work in close partnership with SAP to design and develop innovative new solutions across multiple industries. For example - Retail Execution, Personalized Medicine, Clinical Trial and Supply Chain Management (CTSM), Enhanced Customer Experience, Leads and Proposal Management to name a few.
Infosys is a charter partner of the SAP Enterprise Services Architecture Community, which is a collaborative, cross-industry, program that enables partners and customers to define the way software is developed and deployed to solve evolving business requirements.
Infosys has been offering valuable services on Run SAP Methodology – a proven methodology to optimize implementation, rollout, upgrade, application management of end-to-end solution operations, and reduce total cost of ownership for clients.
Infosys is certified partner of SAP for –
Application Development
SAP S/4HANA Value Assurance
SAP S/4HANA on Cloud
SAP Leonardo Medallion
SAP HANA Operations
SAO AMS for SAP S/4HANA
For more information on Infosys SAP services and offerings, please visit – https://www.infosys.com/services/sap.html