D. Sundaram
Lead Independent Director, Infosys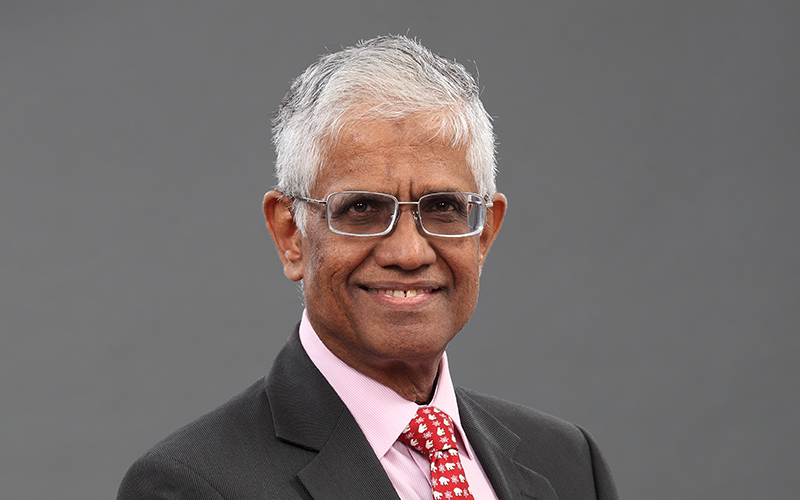 D. Sundaram, Vice Chairman & Managing Director, TVS Capital Funds Ltd.
D. Sundaram's experience spans corporate finance, business performance, monitoring operations, governance, mergers & acquisitions, talent/people management and strategy.
Sundaram joined Hindustan Unilever Limited as Management Trainee in June 1975; and served in various capacities as Corporate Accountant, Commercial Manager and Treasurer till 1990. He was seconded to Unilever, London as Commercial Officer for Africa and Middle East Group between 1990 and 1993. He was the Commercial Manager of TOMCO integration team in 1993 / 94. He was CFO of Brooke Bond Lipton from 1994 to 1996 and served in Unilever London between 1996 to 1999, as Sr. Vice President (Finance, IT and Strategy) for South Asia and Middle East. In April 1999 he returned to HUL as Finance & IT Director.
Sundaram was elevated as Vice Chairman of HUL in April 2008. In all, Sundaram has more than 34 years of experience with Hindustan Unilever Limited. He is a two-time winner of the prestigious "CFO of the Year for FMCG Sector" award by CNBC TV18 (2006 and 2008).
He is currently the Vice Chairman and MD of TVS Capital Funds Ltd in partnership with Gopal Srinivasan (TVS family) in a growth capital Private Equity Fund (TVS Shriram Growth Fund.) Assets under Management Rs. 1200 Cr. ($175m). Sundaram brings deep financial expertise and significant understanding of consumer related businesses to the PE operations.
Sundaram is a Post Graduate in Management Studies (MMS), Chennai, Fellow of the Institute of Cost and Management Accountants, and has done Harvard Business School's Advanced Management Programme (AMP).
Sundaram has served as an independent director on the Board of State Bank of India, between Jan 2009 to June 2014; of SBI Capital Markets between 2002 to 2014 and has been a member of the board of governors of Institute of Financial Management and Research, Chennai, since 2005.
He currently serves as an independent director on the boards of SBI General Insurance, GSK Pharma India, Crompton Greaves Consumer Limited and Trent Hyper Market (JV with TESCO).