Date 24 March, 2022
Time 09:30am AEDT | 11:30am NZDT | 06:30am SGT
WATCH NOW
Event overview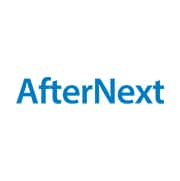 Explore AfterNext series Episode 2, "Closing the Digital Divide by 2030 – What is AfterNext?". In this virtual conversation, panellists explore enabling digital equity across three critical dimensions based on the Australian Digital Inclusion Index: digital access, affordability and digital ability.
Through the pandemic, digital technologies have kept societies functioning and people connected but also highlighted a widening gap in access to digital tools. So how can we build a digital world so that everyone can make full use of digital technologies and the benefits a digital economy enables to accomplish many, if not most, of the UN's 2030 Sustainable Development Goals.
About AfterNext series: We all think about the present world we live in and wonder what the future will be like. We live in the now and the next, but how often do we think about what comes After Next? The AfterNext series is an inspiration for envisioning the future with fresh and distinctive perspectives. In collaboration with Trans-Tasman Business Circle, this series endeavours to inspire dialogue among leaders and organisations to drive change that will help build a more equitable and sustainable global community.
Watch the second episode of AfterNext series "Closing the Digital Divide by 2030 – What is AfterNext?"
Speaker Details

Lyndall Stoyles, Group General Counsel & Group Executive, Sustainability, External Affairs and Legal, Telstra
Lyndall Stoyles is Telstra's Group General Counsel and Group Executive Sustainability, External Affairs and Legal. In addition to providing legal counsel to the Telstra Board and CEO, Lyndall leads a function responsible for providing legal counsel, policy advice, stakeholder management and community programs across government relations, regulatory and compliance, sustainability and regional affairs. Born in regional NSW but growing up in Sydney, Lyndall studied law at the University of Sydney. She has a passion for breaking down barriers and prejudices, creating opportunities for inclusion and building diverse teams. Lyndall has balanced her corporate career with an interest in a range of social justice issues and has worked in the not-for-profit sector with organisations involved in the indigenous community and asylum seekers.

Ann-Marie Cavanagh, Deputy Government Chief Digital Officer and Deputy Chief Executive Digital Public Service, Department of Internal Affairs (NZ)
Ann-Marie Cavanagh is the Deputy Government Chief Digital Officer and Deputy Chief Executive Digital Public Service at the Department of Internal Affairs (NZ).
She was previously the Director of Digital Government Strategy at DIA until her appointment to DCE and Deputy GCDO in December 2019. Prior to moving to New Zealand in 2016, she was Head Digital Government Strategy at Novartis Pharma AG for the Medical Affairs function based in Switzerland. She has held several positions in start-ups to leading global teams in implementing digital innovation.
Originally from the UK and a Clinical Pharmacologist by training, Ms. Cavanagh is based in Wellington, New Zealand.

Jessica Wilson, Chief Executive Officer, Good Things Foundation Australia
Jess leads the work that Good Things Foundation does in Australia. She supports the team, connects with local, state, national and international stakeholders and most importantly ensures that we are building a strong, collaborative and supported network of great community organisations across the country. Jess is a community worker at heart and has lived in three states of Australia, so she loves travelling to all the different parts of this wide-brown land to meet people doing great work in their communities. She ensures that the Good Things Foundation team is providing high-quality support to our Network Partners and knows that to do that, we need to be constantly listening, learning and improving.

Prof. Sally Eaves, Chair of Global Cyber Trust GFCyber and CEO of Aspirational Futures
Prof. Sally Eaves is Chair of Cyber Trust and Senior Policy Advisor for the Global Foundation of Cyber Studies and Research. Described as the 'torchbearer for ethical tech' she is the inaugural recipient of the Frontier Technology and Social Impact Award, presented at the United Nations. A Chief Technology Officer by background, and now Professor in Advanced Technologies and a Global Strategic Advisor across Emergent Technologies, Sally is an award winning International Author, MC, Keynote Speaker and Thought Leader on Digital Transformation (AI, 5G, Cyber Security, Cloud, Blockchain, Governance, IoT, Data Science) alongside Culture, Skills, DEI, Sustainability and Social Impact.
Sally educates and mentors actively to support the next generation of tech talent and has founded Aspirational Futures to enhance inclusion, diversity and equality in education and technology, with her latest book on 'Tech For Good' set to be released in 2022. Sally is consistently recognised for global influence in the technology space by leading bodies such as Onalytica, appearing in the top 10 worldwide across multiple disciplines from AI to 5G to Sustainability and beyond.
Find out more about Infosys' research on The Digital Accessibility Journey: Exploring Priorities and Investments in Aus and NZ organisations