Event overview
Generative Artificial Intelligence is currently the most sought-after topic within the technology industry, and for a good reason. Through its exceptional capacity to conceive new ideas, provide innovative solutions to complex issues, and drive innovation across various industries, Generative AI is undoubtedly altering the landscape of contemporary technology.
This Infosys Startup Day, powered by Infosys Innovation Network (IIN), highlighted the latest development in this AI revolution that is driving the industries to bring a paradigm shift by application of Generative AI. The event gave an insight into how companies are utilizing this emerging technology to accelerate creativity, automate monotonous tasks, improve efficiency, and customize the customer experience.
We received an overwhelming reception and heard some of the top minds share insights on the innovations, trends, and challenges in the field of Generative AI. The event packed keynotes from Infosys, a fireside chat with M12 leader and innovative pitches from three handpicked startups.
Event Host

Manjunatha Kukkuru
AVP, Infosys Center for Emerging Technology Solutions
Keynote Speaker:

Balakrishna D R
EVP, Infosys AI & Automation, IMPACT
Fireside Chat:

Prasad Joshi
SVP, Infosys Center for Emerging Technology Solutions

Michael Stewart
Partner at M12 - Microsoft Ventures
Innovative Startup Pitches: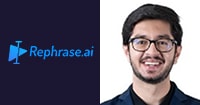 Ashray Malhotra
Co-Founder, CEO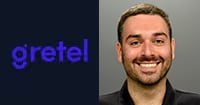 Ali Golshan
Co-founder and CEO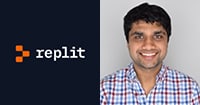 Anshul Bhide
Head of India team
Connect with us:
Write to us at IIN.Startup@infosys.com to know more about IIN and our numerous other partnerships. We look forward to seeing you all at this virtual startup day!
About IIN:
The Infosys Innovation Network (IIN) is a well-orchestrated partnership between select startups and Infosys to provide innovative services to our clients. The IIN program aims to create lighthouse wins for clients to experiment and implement art-of-the-possible. Infosys de-risks client adoption of technology products and solutions by carefully curating these startups, finding the right fit, and implementing early pilots.
Recommended Reading:
About us:
Infosys is a global leader in next generation digital services and consulting. We enable clients in 50+ countries to navigate their digital transformation. With over four decades of experience in managing the system and workings of global enterprises, we expertly steer our clients through their digital journey. Visit www.infosys.com to see how Infosys (NYSE:INFY) can help your enterprise navigate your next.