Designing & Deploying an enterprise AI Strategy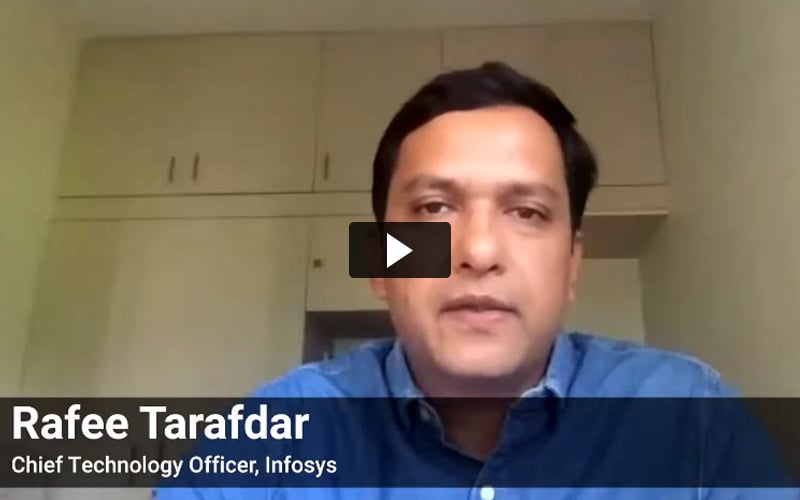 Enterprise use of AI is growing at an exponential rate, fueled by the need to deliver better customer experiences, streamline operations, improve clinical outcomes, and much more. From being a mere research, AI Adoption has transcended to a consumer centric AI and has come to become a part of our everyday lives. Now as we embark into the second inflection point - Enterprise grade AI, enterprises must make sure that they are equipped to efficiently scale and future-proof their AI journey in a proactive manner.
In midst of the challenges faced while applying AI, it becomes critical for enterprises to – Discover and Democratize while Derisking their transformation journey. Tune in to this insightful snippet from ETCIO's CXO Thought Leadership Session, as Rafee Tarafdar, Chief Technology Officer, Infosys, talks about how enterprises can effectively scale AI. Also hear perspectives, best practices and tips on enterprise AI strategy from Dr. Shailesh Kumar, Chief Data Scientist, Reliance Jio, and Vishal Dhupar, Managing Director, South Asia, NVIDIA.