Unlocking the Electric Vehicle Market
There is a consensus that the world needs an alternative to fossil fuel-based combustion engines for vehicles. Indeed, the health of the planet's ecosystem has been put under severe stress in the past few decades due to excessive CO2 emissions and other forms of pollution, and the automotive industry is a significant contributor. Nowadays, OEMs are trying to reduce their environmental footprint. For instance, they are modernizing their production facilities, thereby making plants more efficient and decreasing the energy consumption as well as the CO2 emissions (e.g., Toyota's Tsutsumi Plant). Still, the focus lies on reducing the emissions emitted by the fossil fuel-based vehicles produced. After creating engines that consume less fuel, the industry looked for alternative fuels. In this regard, there have been many concepts and PoCs to create engines that use fuel based on vegetable oil, hydrogen, or even ethanol. The most prominent idea though was the electric vehicle (EV), which relies on battery cells to feed its electric motors and has become so popular that practically all OEMs have started to offer vehicles that run on electricity.
Scope of this report
This report is presented in four chapters. The first chapter presents the main challenges in the current EV market. The second chapter summarizes key market drivers, which help to overcome the current challenges. The third chapter presents a perspective on new, innovative approaches to address the current challenges. The last chapter summarizes what else is necessary from our perspective to overcome the current challenges.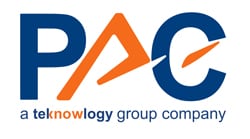 About PAC and Teknowlogy Group
Teknowlogy Group is your partner of choice for European focused IT market data, insights and advice. It brings together the expertise of two research and advisory firms, each with a strong history and local presence in the fragmented markets of Europe: CXP and PAC (Pierre Audoin Consultants). We are a content-based company with strong consulting DNA. We are the preferred partner for European user companies to define IT strategy, govern teams and projects, and de-risk technology choices that drive successful business transformation.
We have a second-to-none understanding of market trends and IT users' expectations. We help software vendors and IT services companies better shape, execute and promote their own strategy in coherence with market needs and in anticipation of tomorrow's expectations. Capitalizing on more than 40 years of experience, we are active worldwide with a network of 50 experts. For more information, please visit www.teknowlogy.com and follow us on Twitter or LinkedIn.