Being light-footed on carbon emissions

Climate change effects have assumed alarming proportions. If we don't control emissions from human activities now, we may eventually lose too much ground to recover!
According to the Intergovernmental Panel on Climate Change (IPCC), global temperature could rise by 2.5 to 10 degrees Fahrenheit during this century in the absence of additional mitigation efforts. That can lead to more severe and frequent droughts, heat waves, and floods, stronger hurricanes, and wild fires. The sea level can rise by one to four feet by the end of the century.
What are we doing about it?
The major contributors to our carbon footprint: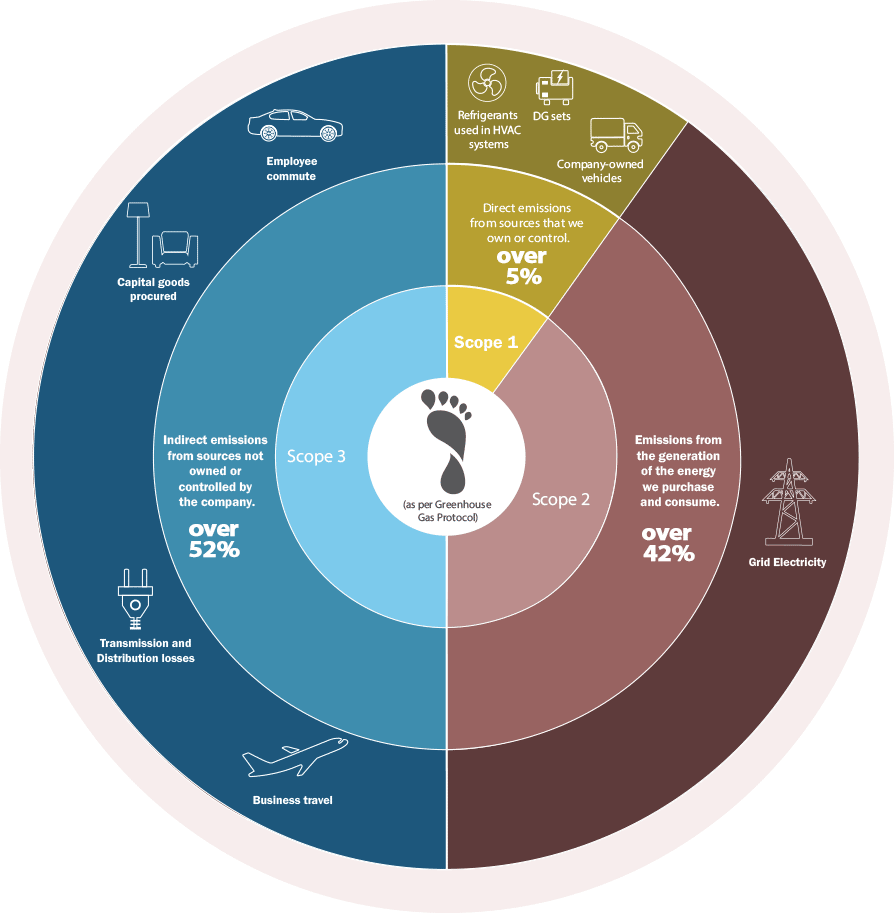 We took a big leap ahead in our commitment to a greener world by committing to become carbon-neutral by 2018.
How are we achieving this?
As the first IT company in India to take on such an aggressive goal, we have come up with a well-thought-out strategy, which includes: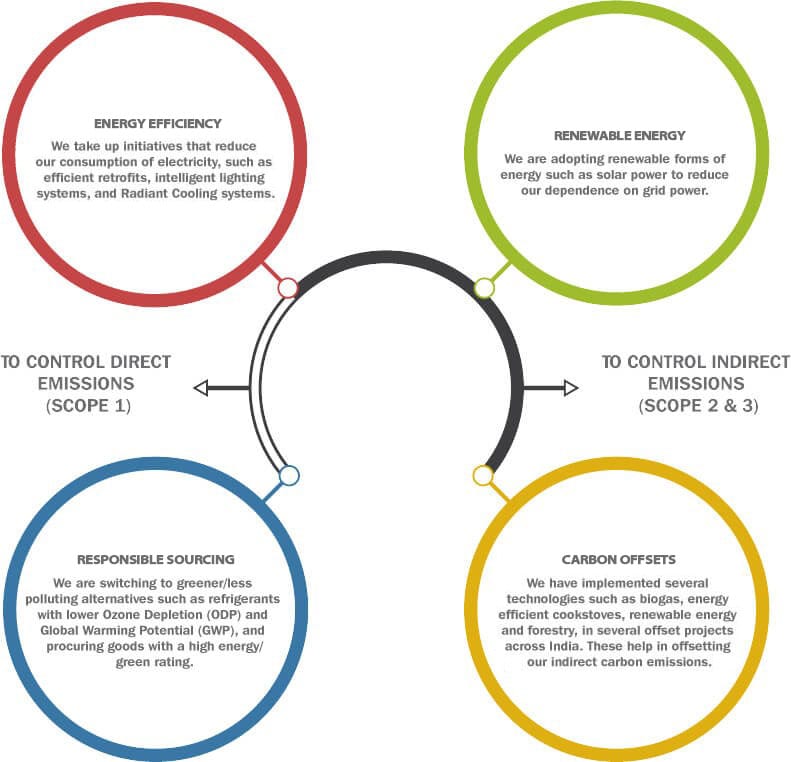 Commitment and beyond
In a market flooded with low-cost carbon offsets, we have chosen to build a portfolio of end-to-end funded community based projects. These projects are carefully selected and implemented to create lasting and measurable socio-economic and environmental benefits to the communities.
Biogas and cookstove project
A case in point
Household biogas project in Ramanagara district in Karnataka is one example of our offset projects. Biogas generated from cow dung is considered a form of renewable energy. Biogas offers a clean and smokeless cooking solution to the rural households that depend on cattle-rearing and farming as their primary source of livelihood. According to the Ministry of Statistics, Government of India, close to a million deaths a year in India are attributable to household air pollution from traditional modes of cooking using firewood.
Under this project, we will deliver 7,620 household biogas units. Implementation of the project is being carried out through an NGO partner. Depending on the size of the family and the number of cattle they own, biogas units of appropriate capacity along with biogas stoves and other accessories are provided free of cost to the families. Each biogas unit can generate biogas equivalent to 2 to 3 LPG cylinders (domestic) per month. As part of the project, we are also undertaking long-term maintenance and monitoring of these units.
This biogas project will give the beneficiary families a better and healthier life style by offering them a clean and fast cooking option. The project not only creates socio-economic benefits for the communities, but also significantly contributes to the fight against climate change by reducing greenhouse gas emissions.
Moving towards carbon neutrality
We are on target to meet the current year's goal of reducing Scope 2 emissions by 50% and securing 80% offsets required for 2018.