Infosys NextGen Grid Platform
Energy and Utility companies are undergoing a profound transformation with the deep penetration of Distributed Energy Resources, Electric Vehicles and Storage and they need to pick up pace on adoption of digital strategies to support the accelerated market disruptions. Consumers now actively perceive utilities to be beyond their energy supplier and integral in meeting their individualized energy demands from renewable energy sources.
A comprehensive digital platform keeping customer at the center is required to operate the grid in a more reliable manner and to focus on customer experiences.
What's Infosys Offering and How it works
Infosys' digital platform – 'NextGen Grid' is helping utilities to model, manage and optimize the grid with distributed energy resources, EVs, storage and also to enhance the experience of prosumers and work force. Broadly, the platform capabilities include
Grid Modelling,
Grid Management,
Grid Resilience and
Grid Optimization.
The platform is enabling Utilities to re-imagine their value chain keeping in mind the realities of a rapidly evolving green economy through renewables, EV (Electric Vehicles), Storage and adoption of DERs (Distributed Energy Resources). It provides Distribution System Operators real-time visibility into and control of DERs on the network, helping them maintain system reliability and power quality.
Grid Modelling with DERs
Distributions Operations Management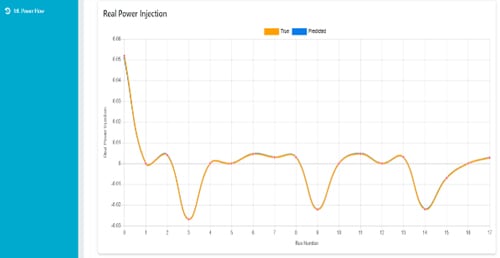 How it makes difference
The 'NextGen Grid' platform integrates a set of information technology, physical infrastructure, and standardized business processes in an open manner to provide unique services. Its features are
Increased "Grid Observability"
Heterogeneity of the asset data (millions of edge devices)
"Symbiotic" - Co-existence w existing systems .. From Silos to Connected
Re-imagining the experience
Sentient by Design (AI first)
Scale and Agility (Cloud First)
Functional scalability (rapid use case deployment)