Keeping cool: Our heat-repelling building envelopes
The façade and the overall building envelope, which act as the outer cover to a building have a profound impact on the efficiency of the building. From the amount of energy needed for cooling, heating or lighting, to the levels of comfort for occupants, several important aspects of a building's performance is directly related to the efficiency of its envelope.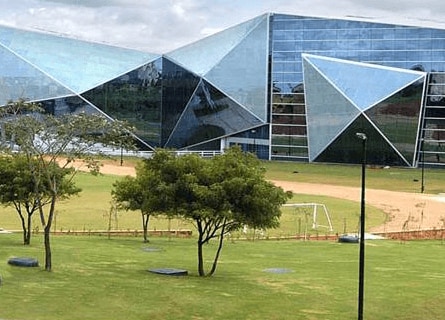 Mysore campus, building façade
Façades of the bygone decade…
The façade designs of the buildings constructed a decade ago on our campuses focused more on aesthetic appeal rather than performance. Many of these buildings had single glass units running from floor to ceiling, resulting in high solar infiltration and heating up of interior space, necessitating intense air conditioning. In other words, their façades made these buildings highly energy intensive and also less comfortable for its occupants.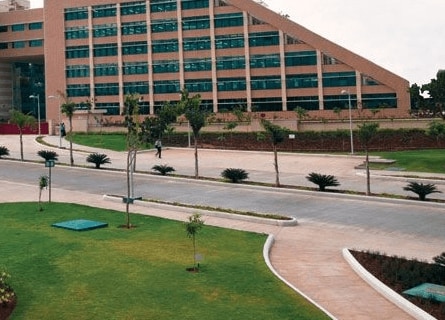 New building, Hyderabad Pocharam campus
Our scientifically designed buildings...
A lot of research and thought goes into designing our new buildings. All our new buildings are scientifically designed and constructed with appropriate shape, orientation, optimized window-wall ratio (30:70), and insulated walls and roofs. These design specifications help us in reducing the heat ingress and consequently, the amount of energy needed for cooling the interiors.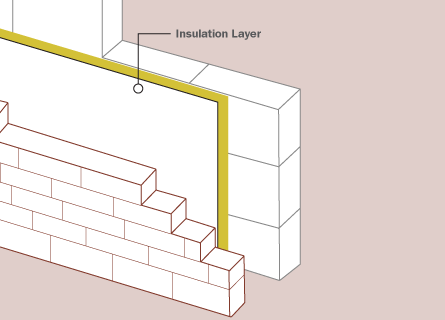 Cross sectional illustration for insulated walls
Wall wise
The walls in our new buildings use insulation with high thermal resistance to reduce external heat gain into the building. A similar insulation technique is applied to the roof to block conductive heat transfer. Further, the roof is layered with solar reflective coating to reflect solar radiation and reduce the amount of heat entering the building.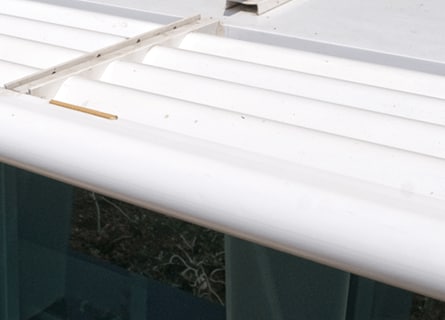 Exterior view of horizontal/vertical shading
Daylight and shading
The horizontal and vertical shading installed in our windows externally help in cutting down direct radiation, thus reducing the building's heat gain. The windows are designed with two different kinds of glasses for the daylight and vision panels.
Our scientifically designed buildings have helped us achieve up to 70% reduction in external heat gain and substantial reduction in our annual energy consumption as compared to our conventionally designed buildings.