Amanpreet Singh
Amarpreet Singh's calling came during the 2020 lockdown in Bangalore owing to raging Covid 19 pandemic. The migrant crisis in urban India when the lockdown was announced and the experiences in the months that followed was unparalleled.
Returning home from office one evening, Aman was witness to the plight of over 60 migrant workers camping outside the local police station, braving inclement weather. An enquiry revealed they had been there for more than 5 days, waiting for a pass to board the train to their hometowns. He was moved. He decided to support them with food, face masks and hand sanitizers. A week into the project, he realized he needed help to sustain. A few calls to family and friends and soon he had 70 people supporting the initiative and even making personal contributions worth over INR 2.5 lakhs to procure supplies of food, water sanitizers and face masks.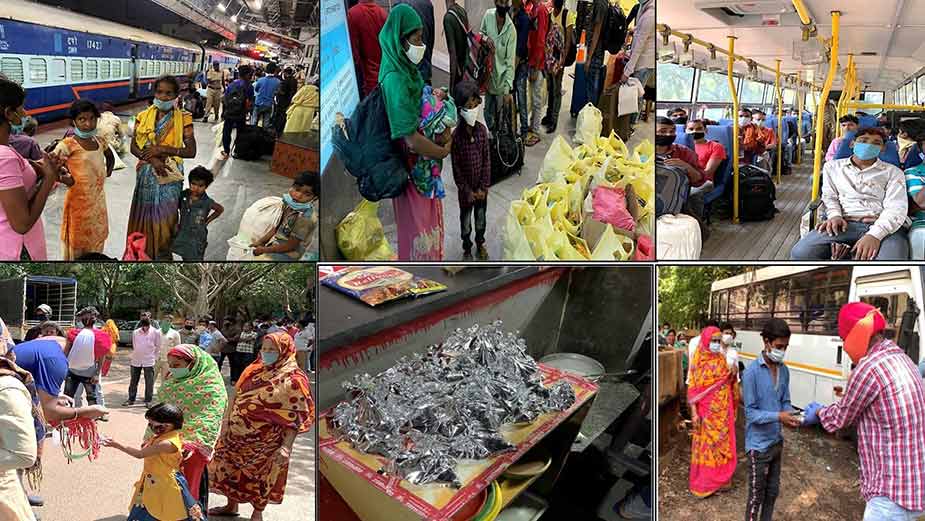 To make the distribution agile and quick, all the food packages were packed and transferred into carton boxes. To save money and utilize funds effectively, Aman visited shops in Electronics city to collect empty carton boxes. After the distribution was done, he collected the boxes back, secured them with tape and reused them for the next batch of distribution.
The journey from supporting 60 people in the first week of May, '20, to 350 people every day, in an operation spanning 2 months, thanks to an ever growing support of friends and family, was an emotional roller-coaster for him. More than 5000 people were safely onboarded the Shramik special trains during this period and 7000+ people, were supported with relief materials, food and water.