Gokulakrishnan M
Gokulakrishnan was engaged in providing much needed help for Unsheltered community in King County, WA during the Covid-19 pandemic. He started as a small initiative on his own by working remotely and doing some coordination/administration activities like calling food banks to enquire about any food availability for homeless. This ended up as a large-scale initiative serving hot meals and essentials for 100 homeless people every week for about 16 weeks. (April 2020 – July 2020).
Homeless Organizing Community (HOCS) was a group in Facebook with such objective which he came across that interested him for volunteering for efforts to help the homeless during the pandemic.
During Initial days he was sponsoring Pizza for folks sheltered in homeless camps across city. Efforts were also made to make sure that local restaurants are supported during this pandemic, so these pizzas were ordered from local restaurants. This was followed by visit to Food banks in Seattle area to collect food and distribute to various homeless camps across Seattle area.
Later he came across a local Indian Restaurant "Sitar Indian Cuisine" in Kirkland, every weekend there was around 100 hot meal boxes, water, juices, and essential supplies were delivered to homeless people. He was introduced to NW Mask Brigade by one of his friend around 500 masks was distributed to various homeless camps through this.

1 of 5 photos

2 of 5 photos

3 of 5 photos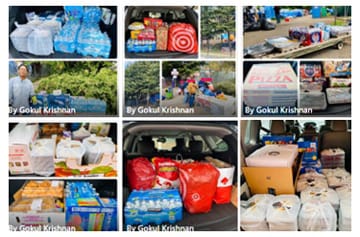 3 of 5 photos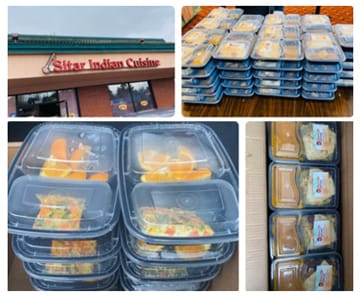 3 of 5 photos