Bridging gaps through Creative Computing
Meghana is a class 10 student, and she has a dream – she wants to be a fashion designer when she grows up. There shouldn't be anything that stops her from realizing this dream, right?
It is said that every child is born a genius. Unfortunately, due to the socio-economic disparities prevalent in India, many children are deprived of an education that nurtures their innate talents and curiosity. Our vision is to ensure that every child has access to information resources irrespective of his or her economic status. Driven by this ideal, we created a program that would unleash the power of technology creatively.
We call it Creative Computing.
Creativity. Empowerment. Computing.
Computation is a powerful medium for personal expression and problem solving – and creative computing emphasizes the expressive power of computation. Creative Computing connects the dots between creative imagination and technology, enabling young people to participate as creators rather than mere consumers. Introducing children to these concepts and languages at an early age expands their mind and helps them grow into computational thinkers who can work across disciplines.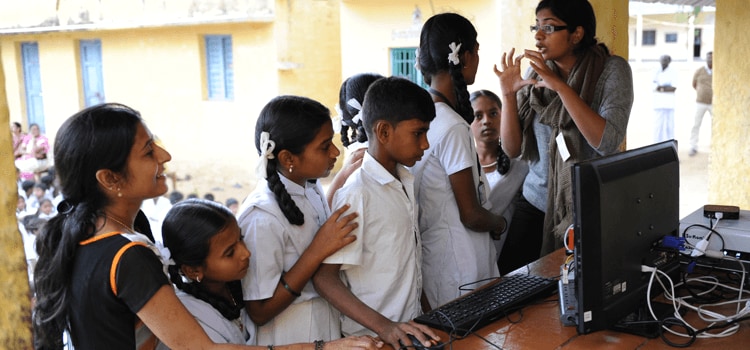 Where dreamers are doers
Infosys has a number of platforms and initiatives to reach students in government schools through the Rural Reach and Spark programs. These platforms provided the ideal context for deploying the Creative Computing concepts. That apart, we also leveraged the Infosys Computer donation initiative to work with schools that these computers were donated to.
The Creative Computing initiative emphasizes knowledge and practices that young people need to create dynamic and interactive computational media that they enjoy in their daily lives using Scratch and Sonic Pi.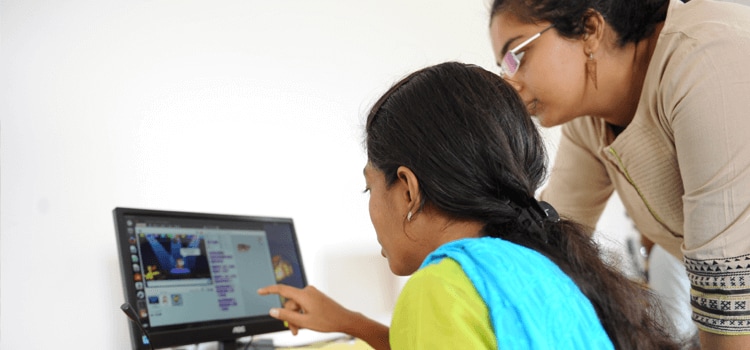 Following the work done by the students of Harvard Graduate School of Education and MIT, our volunteers are in the process of translating the Curriculum guide and workbooks into Kannada (local language of Karnataka state) and roll it out. The MIT portal also allows us access to over 6 million projects/project ideas in Scratch (a project of the Lifelong Kindergarten Group at the MIT Media Lab). With Scratch, we can program interactive stories, games, and animations — and share the creations with others in the online community. Scratch helps children learn to think creatively, reason systematically, and work collaboratively — essential skills for life in the 21st century.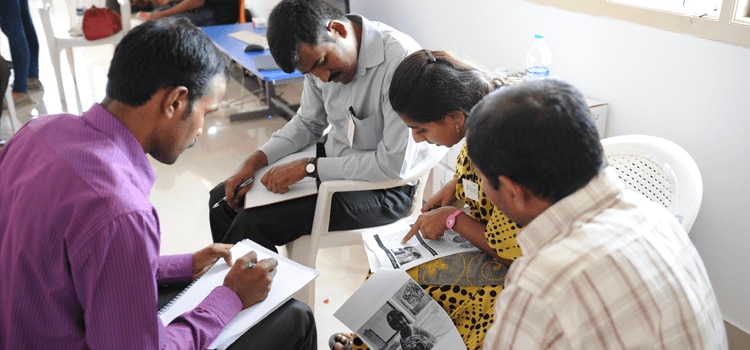 That apart, the team has access to over 5,000 Khan Academy videos offline with permissions to edit/dub them into the local languages – a huge learning extravaganza just round the corner!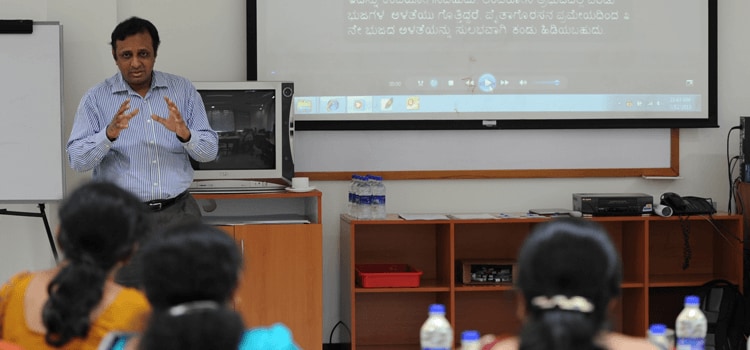 Walking on with creative confidence
Armed with these resources, the team has undertaken five workshops covering 1,100 children and 60 teachers. Feedback from both students and teachers are a clear signal that we are on the right path. The Creative Computing team of volunteers at Infosys Bangalore DC are 20 members strong as of now. More Infoscions are joining the revolution every day.
The road ahead
Today, many students like Meghana are on the road to realizing their dreams with the edge that the Creative Computing program gives them. An ambitious roadmap over the next three years suggests covering 300 government schools and approximately 60,000 children and 1,000 teachers using Raspberry Pi, Scratch and Sonic Pi, thereby fuelling a revolution in learning through technology. What's more – the project also hopes to enable the adoption of solar energy in each of these schools to overcome the challenges posed by infrequent power supply.