Digital learning for underprivileged children: An Infoscion's story
We believe in inclusive progress – and we know that to bring about sustainable change, we must create ecosystems that enable us to connect with and act on issues that go beyond the confines of organizational and individual boundaries. We feel privileged that so many of our employees are committed to social causes and are always the first to come forward and lend a helping hand when required.
Lenin Veera Pandiyan Vengai Rajendran is one such Infoscion. While volunteering with Infosys' CSR initiatives, Lenin got an opportunity to create digital learning material for Kadam School for underprivileged children run by our Hyderabad CSR wing.
Excerpts from a chat with Lenin:
How did you get to know about Kadam School?
Kadam is an NGO-run bridge school funded by Mamata, the CSR team of Infosys Hyderabad. The children in this school were beggars and ragpickers earlier. Kadam provides first-time school experience for these kids. I got to know of Kadam through Mamata which I had joined as a volunteer. Since I'd always had a passion for teaching and learning, this immediately struck a chord with me.
Why did you feel that you needed to create digital learning material for the children?
I have always felt that learning should be interesting and provoke curiosity. In order to engage students better and allow them to learn at their own pace, I felt there was a need for digital learning. During my college days, I had organized a 'Digital Literacy Program' in government schools to provide basic computer knowledge to the students. That experience gave me the confidence that a similar thing would be of great help to underprivileged students.
How was the material consumed?
The school already has a machine for teaching and also uses a projector. Since the material that I created is in PowerPoint, it is compatible with all or most of the systems. It also helps that the material is designed for students to learn basic concepts, and as such, has little risk of becoming obsolete.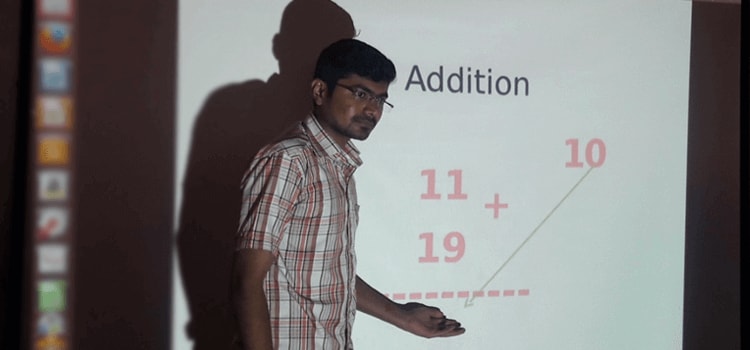 How have the students and teachers reacted to it?
The teachers are very happy that they now have less work explaining concepts repeatedly to the children; the students are showing interest in learning and their performance is improving. In fact, the first set of digital material I created was for Mathematics since the teachers had identified the subject as the most difficult for students to learn, but the success of the module prompted other teachers to come forward and request for digital material for their subjects as well. To create material for the languages, for instance, I sought inputs from language teachers about the words that students are learning, because I wanted the material I created to be consistent with what the children were being taught — that is to say, if I use 'A' for Aeroplane, but if the teachers teach 'A' for Apple, then it would create unnecessary complication for students.
What makes this work rewarding for you?
I strongly believe that it is only through education and knowledge-sharing that we can improve standards of living in our country. Education gives us moral values too. It helps equip the next generation to survive in this world. I felt that I needed to do my bit to prepare them for it, so I tried in my small way to spark curiosity in them about technology that is changing this world. The reward for me is the thought that if I succeed in paving the way to good education for the future generation, they will take care of my country and my planet after me.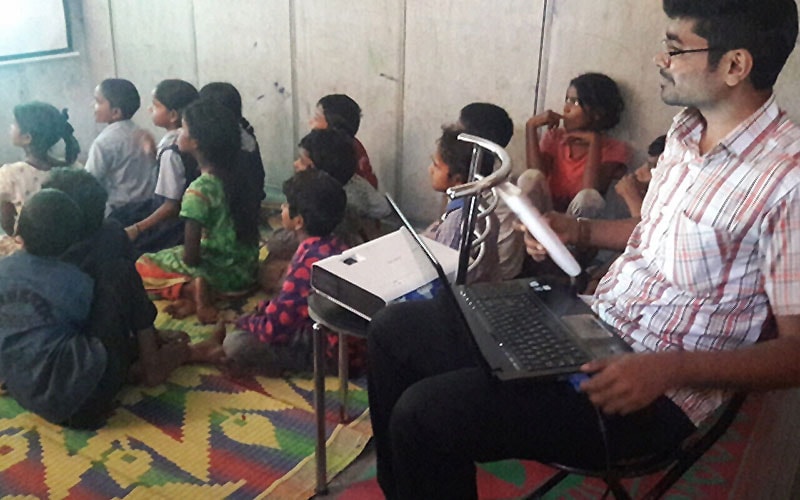 Infoscions make us proud every day with the selfless service they offer to those in need, be it by participating in fundraising events in the US, volunteering in kitchens for the homeless in Australia, or donating books in China – our people are our ambassadors who further our goal of giving back to the communities within which we function.