The Spring of goodness
Infosys China celebrates the joy of giving
Spring, the employee volunteering group at our China center, operates with the singular objective of 'giving back to the society'. Since its inception in 2007, it has been working towards improving the lives of underprivileged children and the differently-abled through various programs. One of the notable annual programs organized by Spring volunteers is the book donation drive for school children.
Although education is highly valued even in underprivileged families in China, in many of the remote regions, enrolment in schools is low because of the inability of families to afford books and stationery for their children. The Spring team identified and studied this need and launched the annual book donation drive to improve access to education for the less fortunate communities.
The annual book donation drive is aimed at enabling underprivileged children across elementary schools in the remote mountainous area of JiangXi province. These schools are identified based on the recommendations made by SpringRain, an education support volunteering organization.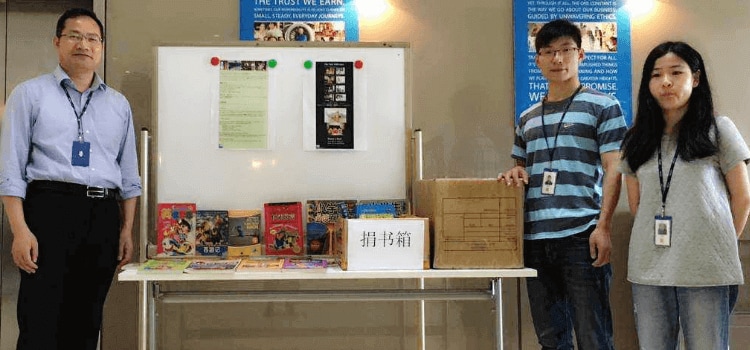 Our Spring volunteers at work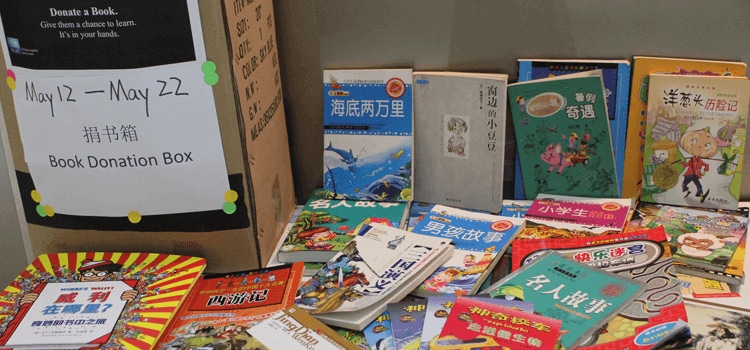 Books collected for donation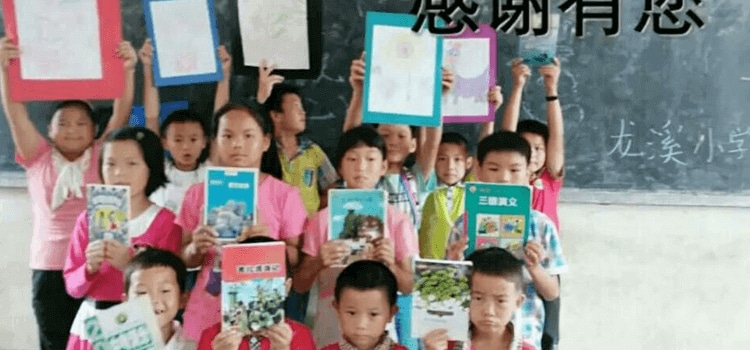 Books distributed to children
In fiscal 2016, 706 books and 80 bookshelves were donated to three schools:
329 books for students, 25 books for teachers, and 50 bookshelves to the JiangXi LongXi Elementary School.
222 books for students, 30 books for teachers, and 30 bookshelves to the JiangXi Hetian Elementary school.
90 books for students and 10 books for teachers to the JiangXi Mankeng Elementary school.
All the donations were received with appreciation and gratitude by the students and teachers of the various schools, as well as volunteers of SpringRain.