Infosys positioned as a Leader in ISG Provider Lens™ Next-gen Application Development & Maintenance Services UK 2020
In its ISG Provider Lens™ Quadrant report, "Next-gen Application Development & Maintenance (ADM) Services UK 2020," ISG recognized Infosys as a Leader across all six quadrants:
Next-gen ADM
Application Maintenance Services – Midmarket /Niche
Agile Development
DevSecOps Consulting
Continuous Testing - Midmarket and Expert Consulting
Continuous Testing - Large Accounts
The report evaluated a total of 36 providers of next-gen ADM services. As per ISG, "Infosys has adopted an AI and automation strategy across the organization and provides deep technology expertise, many strategic partners, a broad range of niche and emerging technology capabilities and a platform driven next-gen ADM approach."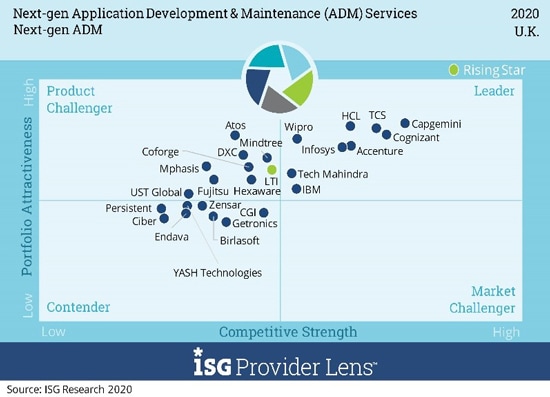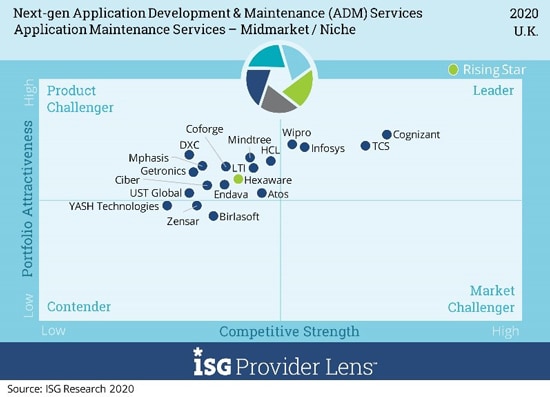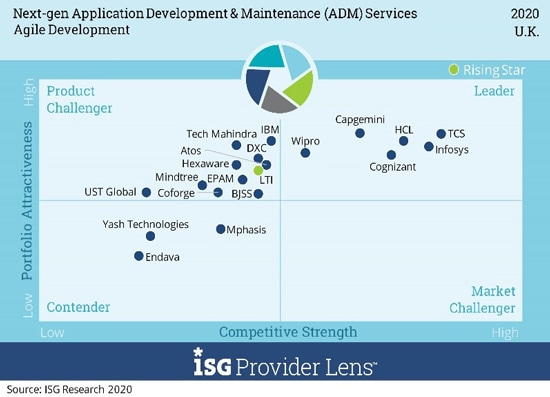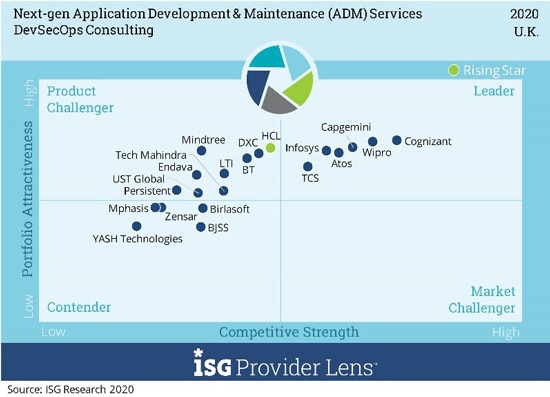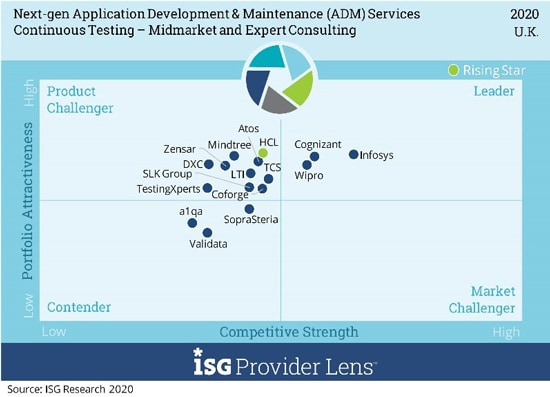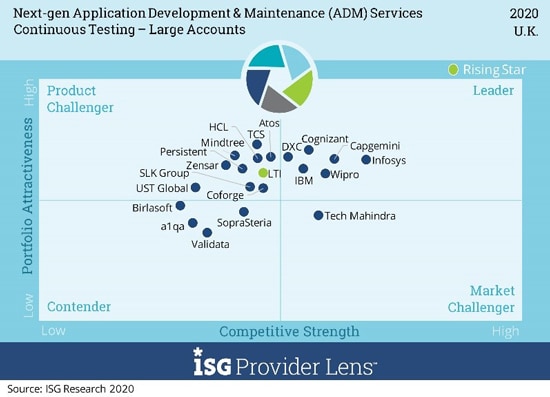 Key highlights from the report:
Infosys strongly adopted AI technologies and delivers deep technology expertise and excellent end-to-end service capabilities.
Infosys has a clear and well-structured AMS offering that focuses on modernization and delivers agile, intelligent services that are always aligned with business requirements.
Infosys provides deep skills and excellent technology expertise and a proven record of successful Agile projects.
Infosys provides a comprehensive and complete testing framework and a strong and expanding presence in the U.K. and is an excellent and innovation-focused partner.
Infosys focuses on testing innovation and combines it with a clear focus on business requirements and local market presence in the U.K.
Infosys has a large global practice that has DevSecOps deeply rooted in the entire organization and in their minds, providing excellent methodologies and vast experience.