Infosys wins the UiPath 2021 Community Partner of the Year Award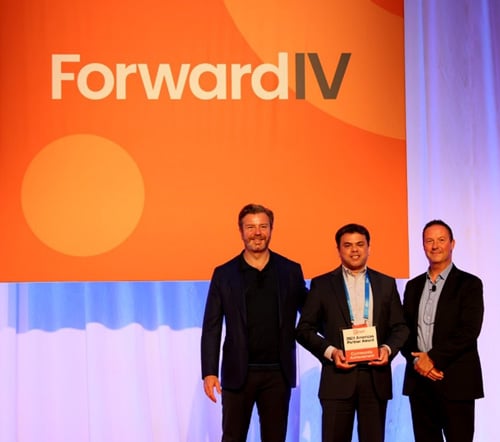 Infosys won the 2021 Community Partner of the Year – Americas Award from UiPath. The award honors UiPath partners that demonstrate how automation is integrated with a greater purpose to accelerate human achievement and potential. Infosys has been recognized for its significant contribution in democratizing Robotic Process Automation (RPA) and AI, and developing skills for the next generation workforce, with applied AI capabilities.
Infosys' Springboard initiative which extends digital skills for the next generation's workforce while leveraging its digital learning platform, Wingspan was recognized by UiPath, along with Infosys' efforts for applying AI solutions to reskill employees and induce the next generation human-AI workforce.
Infosys is a Diamond Global Partner with UiPath with a widespread of certified talent across geographies. UiPath offers an end-to-end platform for automation, combining the leading RPA solution with a full suite of capabilities that enable organizations to digitally transform its business. UiPath has collaborated with Infosys to co-engage on the Infosys Springboard Program to extend digital literacy to over 10 million-plus learners between the age groups of 10 years to 22 years and enable lifelong learners, with AI technology by 2025.
For more information, please visit
Recommended Readings: