Amazon Web Services (AWS)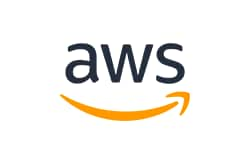 Infosys is a global premier consulting and managed services partner of Amazon Web Services (AWS). Through our partnership, we help customers discover, evaluate, and integrate software, services, and processes to accelerate business transformation.
Leveraging Infosys Cobalt, a set of services, solutions, and platforms for enterprises to accelerate their cloud journey, Infosys is uniquely positioned to help businesses take full advantage of all that AWS has to offer, accelerate journey to the cloud and build resilient businesses.
Infosys is a partner of choice for AWS Implementations – Infosys Positioned as a Leader in SI Capabilities on AWS Peak Matrix Assessment 2021
Why Infosys and AWS? Reimagine the Enterprise Value Chain on the Cloud
Global enterprises have varied and complex business process streams and technology landscapes. A holistic approach is required to reimagine the entire value chain while transforming with cloud. Enterprises are seeking strategic partners who can drive business outcomes and lead them in their transformational journey from strategy and blueprinting, asset modernization, business-technology realization right up to the managed services and resilient business operations.
Amazon Web Services (AWS) is a pioneer in cloud technology. AWS is committed to innovating and delivering products and services that matter the most to customers. AWS provides on-demand cloud computing resources and APIs to its subscribers along with over 175 products and services including computing, storage, networking, database, analytics, application services, deployment, management, mobile, developer tools, and tools for the Internet of Things.
With Infosys Cobalt, enterprises can have ready access to a growing portfolio of AWS-powered cloud-first solution blueprints. Infosys Cobalt works with the AWS partner ecosystem to help businesses co-create new solutions and accelerate speed to market.