The tree that gives
Happiness arrives in bags on the eve of the Chinese New Year
Our community volunteers in China, who run the wonderful team called Spring, work extensively with children. Formed in 2007 with the objective of 'giving back to society', Spring runs a program named 'Giving Tree', aimed at underprivileged school children belonging to migrant communities.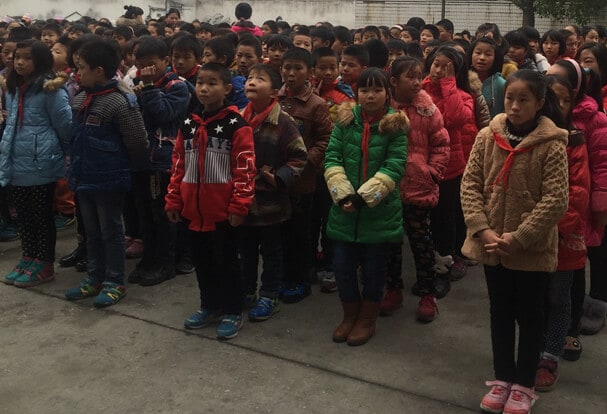 Shanghai and its neighboring areas are home to a number of migrant communities. The parents work long hours to make ends meet, and are often not able to provide adequate support to the children.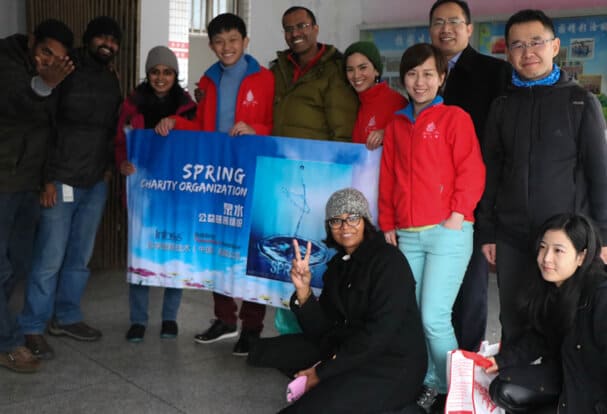 Every year on the Chinese New Year's eve, Spring volunteers conduct a program to gift a bag of new clothes and toys to each child from these migrant families. Infoscions donate money generously for this cause and also visit the children in their schools to distribute the bags and spend the day with them.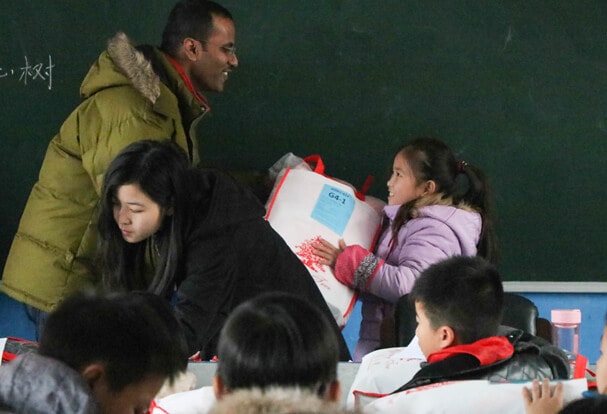 In fiscal 2016, a total of 207 bags were collected and distributed to the migrant children at the World Peace Elementary School in Jiangsu.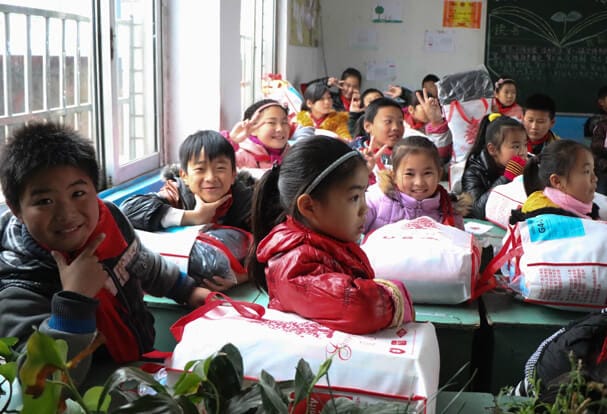 Pictures like these are a reflection of the children's joy and our satisfaction for being able to play a small part in bringing on those smiles.
Since 2009, Infosys China has been MVP partner of the Community Center Shanghai (CCS) in the Giving Tree program.
Read more about the book donation initiative by Spring here.