Infosys recognized as a 'Leader – Intelligent Automation in Banking' in the NelsonHall NEAT 2021
Infosys has been identified as a Leader in the NelsonHall Intelligent Automation in Banking NEAT 2021. This reflects Infosys' overall ability to meet future client requirements as well as delivering immediate benefits to its clients in this space. We have a strongly growing intelligent automation business, with a broad range of services and new, cloud-delivered AI offerings.
The strength of our delivery capabilities, particularly RPA and AI at scale, the offerings we provide, our market presence and ability to meet requirements helped us procure this leadership position as shown in the graph.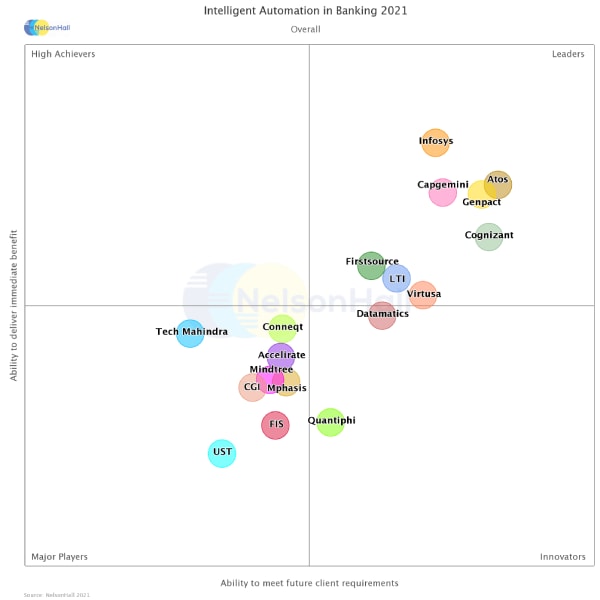 Infosys' strengths have been identified as:
Strong learning and knowledge transfer offerings for clients
Integrated consulting, implementation, and BPM offering for multi-silo operations enhancements
Strong consulting capabilities, with domain expertise drawn from its long-term experience with financial institutions
Extensive proprietary intelligent automation solutions portfolio
Large onshore delivery capability in its markets
Key differentiators offered by Infosys:
Proprietary IP including AssistEdge and multiple cognitive platforms
Learning and training capabilities, delivered locally in multiple geographies, for clients and employees
IA transformation delivered via BPM requiring large scale engagement across multiple markets and client silos
Compare our capabilities in the following focus areas:
Support for New Digital Banking Models – Leader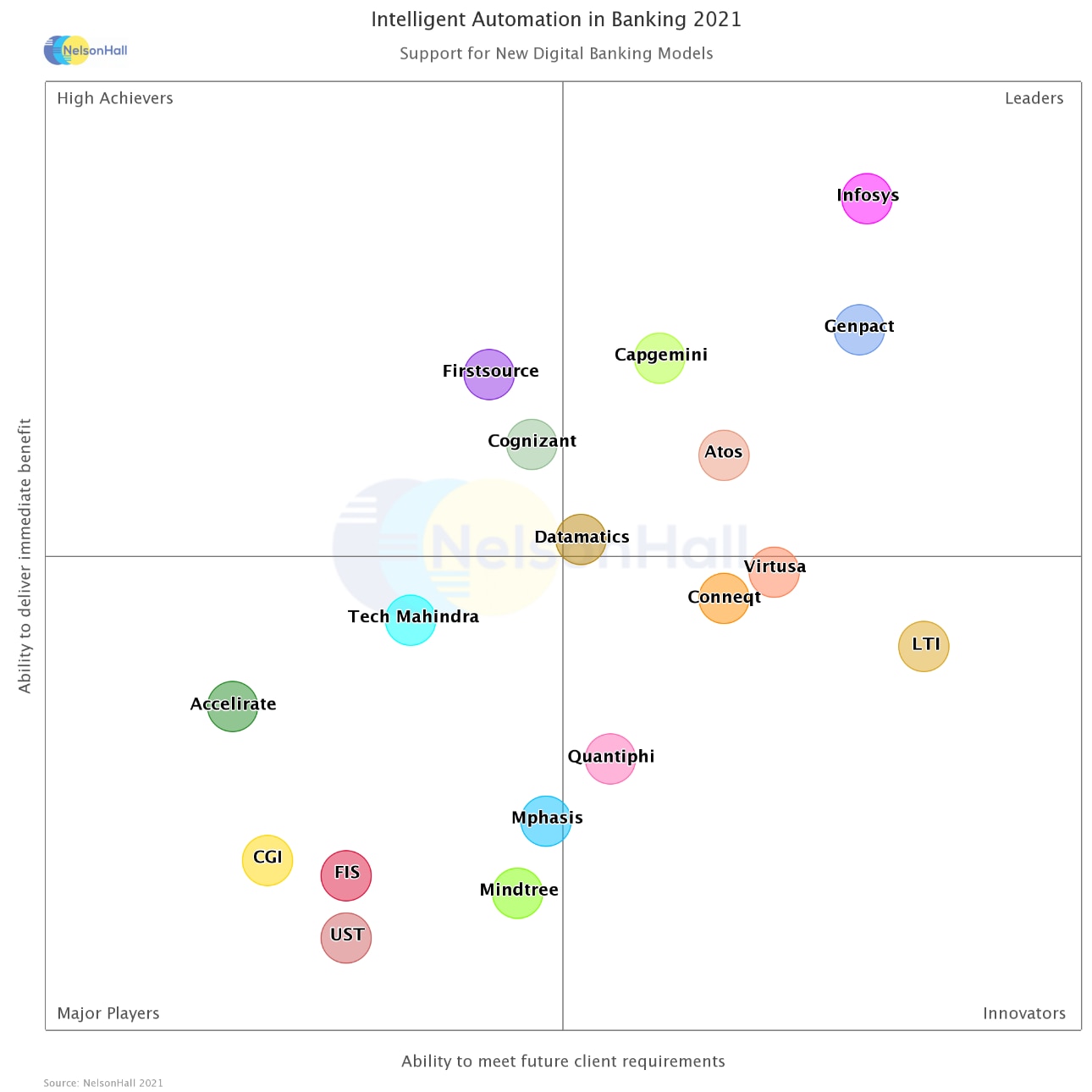 AI Services Capability – Leader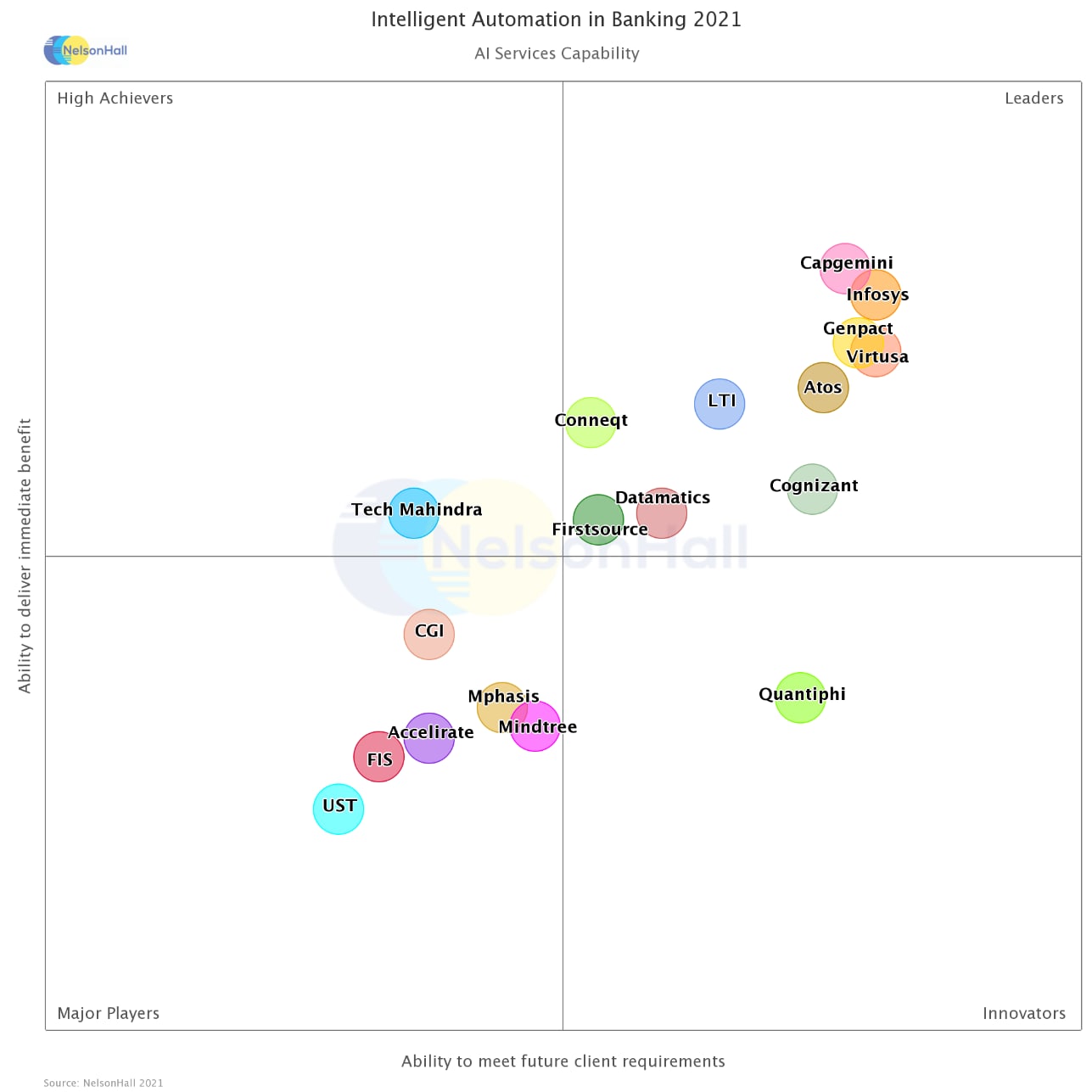 Professional Services – Leader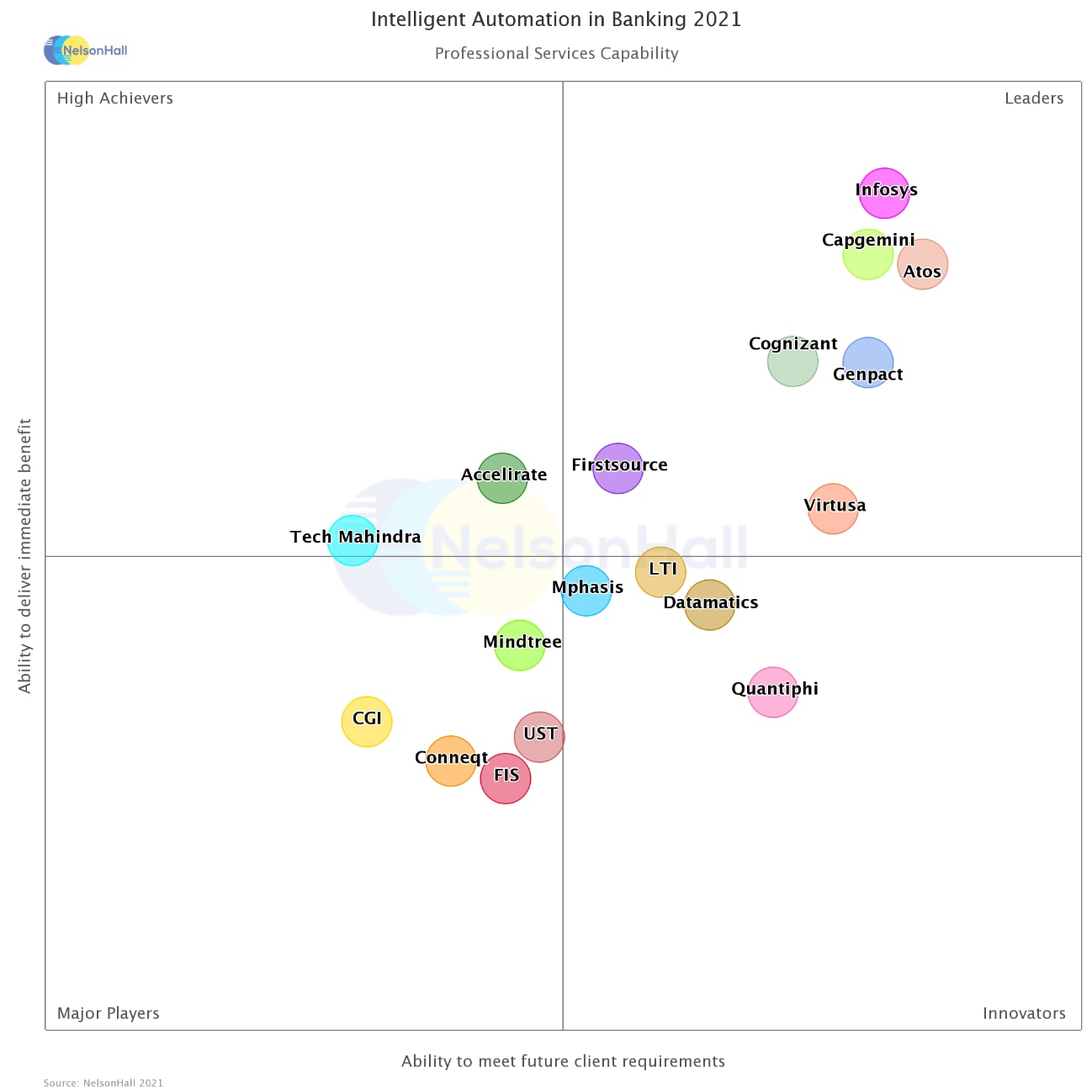 RPA Services – Leader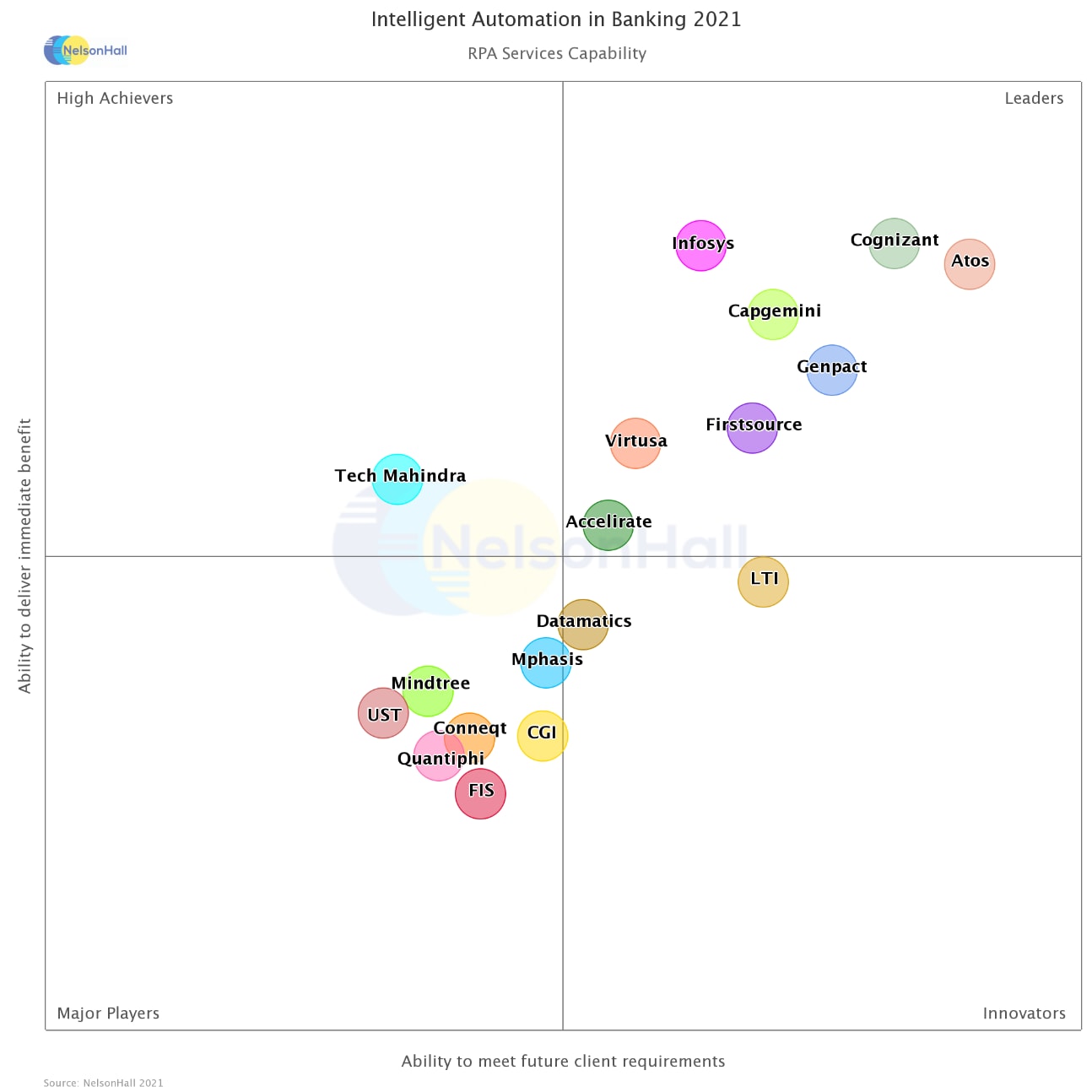 Register to download a custom version of the report.