Skilled in machine learning, data analytics & business strategy, 3LOQ makes purpose-built AI technology for banking and financial institutions.

A Singapore based Fintech startup with subsidiaries in the US and India, using artificial intelligence (AI) to deliver Conversational Banking services. We help banks and credit unions create intelligent virtual assistants, bringing in automation and insightful customer engagement. The company's conversational banking technology uses advanced NLP and machine intelligence to enable customers to have natural dialogues over messaging, voice or IoT devices.

Ailleron provide innovative technological products for finance, telecommunication and hospitality, which support millions of customers every day.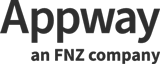 By automating workflows across people, systems, and data, Appway gives financial services businesses everything they need to get the job done and provide exceptional experiences at every touchpoint.

Payments and Cash Management. Comprehensive and centralized cash and payments management with real-time visibility and minimal implementation time via cloud.

Clinc is a conversational AI platform that enables enterprises to build "human-in-the-room" level, next-gen, virtual assistants.

We are building the crypto economy – a more fair, accessible, efficient, and transparent financial system enabled by crypto.
We started in 2012 with the radical idea that anyone, anywhere, should be able to send and receive Bitcoin easily and securely. Today, we offer a trusted and easy-to-use platform for accessing the broader crypto economy.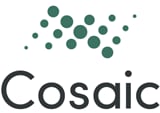 Cosaic is behind the most powerful capital markets desktop integration platform and HTML5 charting library available in the fintech space.