NelsonHall recognizes Infosys as a Leader in Low Code Application Services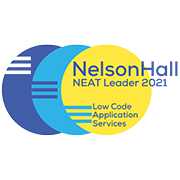 Infosys has been recognized as a leader in NelsonHall Evaluation and Assessment Tool (NEAT) report on Low Code Application Services. NelsonHall evaluated eight vendors in the low code space for this assessment. Infosys emerged as a leader for its broad set of low code offerings and partnerships with platform providers.
Infosys offers services across the complete lifecycle of low code application development and positions its services across five services areas: Consulting, Platform Advisory, Implementation Services, Validation, and Post Implementation Services.
The report highlights that Infosys has invested in developing low code application capabilities spanning multiple business functions and a large number of platform partners. In addition to working with other platform providers, Infosys has also developed its assets - both built on partner platforms and developing its low code platform, part of Infosys Cobalt.
Key strengths called out in the report:
Broad set of low code application partnerships
Proprietary functional and low code application offerings
Focus on embedding low code application services as a core within broader application service delivery
Full scope of services, including organizational enablement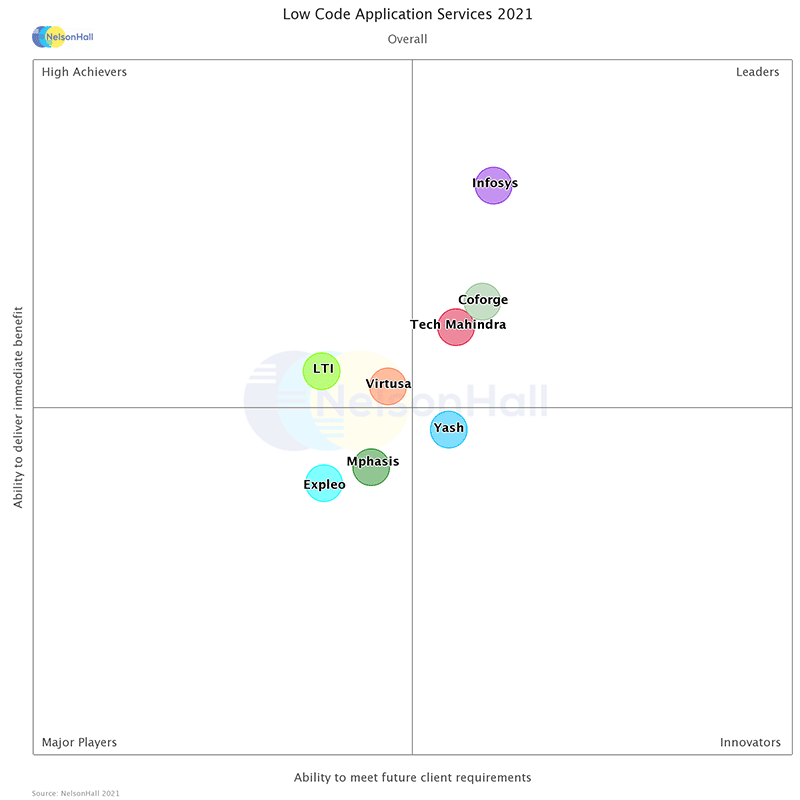 Learn more about Infosys NextGen Technology Services.
About NelsonHall:
NelsonHall is the leading global analyst firm dedicated to helping organizations understand the 'art of the possible' in digital operations transformation. With analysts in the U.S., U.K., and Continental Europe, NelsonHall provides organizations with detailed, critical information on markets and vendors (including NEAT assessments) that helps them make fast and highly informed sourcing decisions.