Infosys is a Leader in NelsonHall NEAT Vendor Evaluation for Blockchain
NelsonHall released a report "NelsonHall NEAT vendor evaluation for Blockchain in Business Process Transformation". In this report, vendors were evaluated for their 'ability to deliver immediate benefit' and their 'ability to meet future client requirements'. Each vendor is identified in one of four categories: Leaders, High achievers, innovators, and major players.
NelsonHall has identified Infosys as a Leader in the following market segments:
Overall
Banking Capability
Government Capability
Telecoms and Media Capability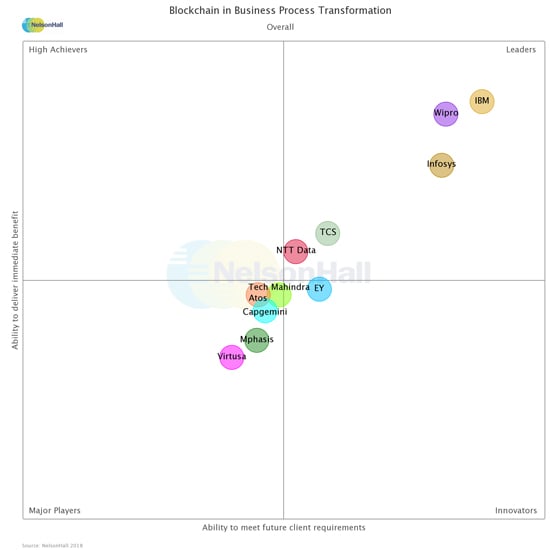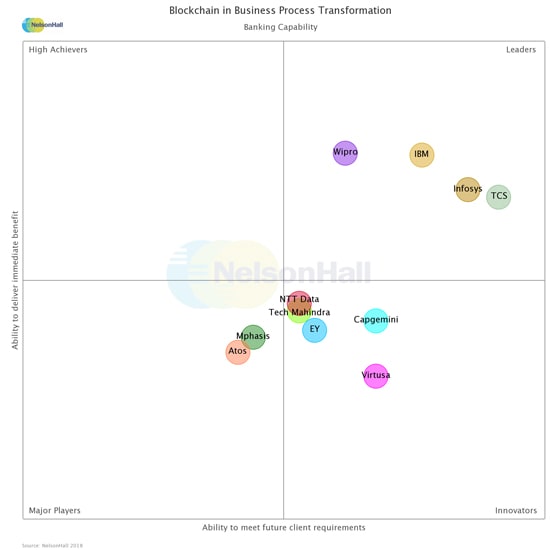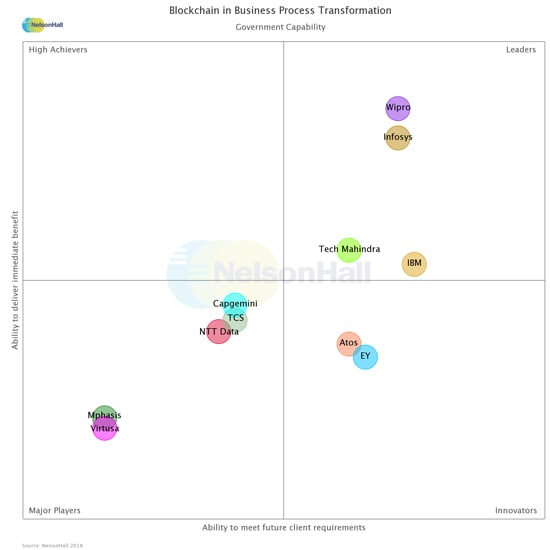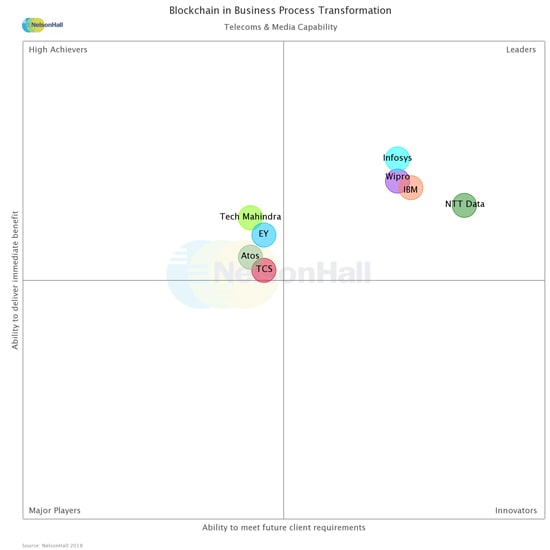 About NEAT: This NelsonHall Vendor Evaluation & Assessment Tool (NEAT) analyzes the performance of vendors offering blockchain services. The NEAT tool allows strategic sourcing managers to assess the capability of vendors across a range of criteria and business situations and identify the best performing vendors overall, and with specific capability in the banking, government, and telecoms & media sectors.
Register to download the report to know more about Infosys Blockchain service experience and capabilities. You can also choose to have a half day workshop at your premises to explore the potential of blockchain for your business with our team. Register for workshop