Making Every Day of my life count for all women – my cancer diagnosis was a gift
Liz Abrahams , AVP, Diversity and Inclusion regional champion - Infosys Australia.
I started in the IT industry at IBM over 30 years ago post completion of a Bachelor of Behavioural science (psychology). My learning journey has continued through my roles with Oracle, Optus, LogicaCMG and Infosys where I completed a leadership course at Stanford University 2019.
Over 30 years I have built an incredible career focussed on Sales/ Marketing and various team leadership roles. I demonstrated skill and passion for making the complex simple, finding ways to advocate for customers challenges and needs, building diverse client relationships, enhancing clear communications, delivering entertaining and creative presentations, mastering complex negotiations, constant learning and maintaining integrity. The win in Singapore in 2017 with an incredible Infosys team to secure a Joint venture with Temasek and Infosys was a career highlight for me.
Becoming a Mum in 2000 fuelled by passion for equity and inclusion at work, as I wanted my son to see that women work, are leaders in business and mums. At the time I became a mum, I worked for Oracle where there were few women in sales roles let alone Mothers in leadership roles. I had an incredible boss who helped me pioneer Part Time work for mothers returning to work in sales roles. With his help, I set up women in IT networking groups, became an active champion for women in IT, created a mentoring program and established coaching circles.
By the time I joined Infosys in 2012 I realised my passion in and out of work was Championing Women's causes in IT, building greater equity for women at work, promoting equality and inclusion in Infosys delivery and sales teams and using diversity and inclusion to build strong client relationships with organisations like NAB, Telstra, Westpac, Government clients. I was able to find ways to grow Infosys business and advocate for greater diversity and inclusion in delivery and sales teams. It worked and our teams and clients loved what we were doing. I also founded the Diversity and Inclusion council at Infosys Australia/NZ in 2014 with the help of Andrew Groth, Aruna Newton, Micha Helbig and many amazing inclusive Infosys leaders.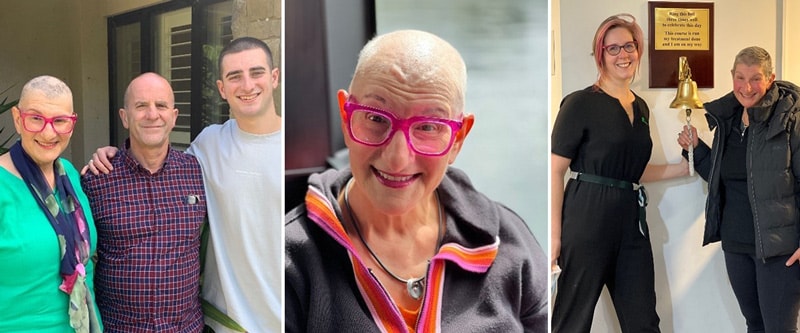 My career has now come full circle. I have returned to part time work at Infosys after 9 years FT work this time due to ill health. My new role is focussed on helping Infosys attract, hire and retain women in sales and delivery functions, supporting Diversity and Inclusion knowledge sharing across APAC region and encouraging women as advocates for our brand.
In 2021 I was diagnosed with Advanced, Stage 4 Breast cancer. This basically means my cancer treatment will never end. I have a shortened life. While this was a shock for me, and my family/ friends -Infosys leaders/ colleagues have been incredibly supportive. Infosys is also my family.
I have chosen to see my cancer diagnosis as a gift and to use my voice to continue to advocate for women in Leadership at Infosys but I am also speak up for women's health, raise awareness of Breast cancer and to promote early breast cancer diagnosis via encouraging annual mammograms.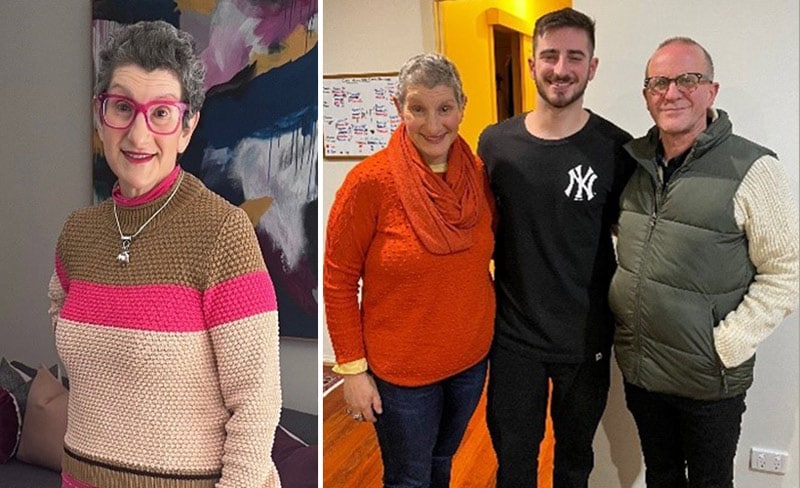 September 2022 - I am living my best life, albeit now shortened - I have lost 29 kg weight and I am super fit. I no longer drink alcohol, eat red meat, consume processed foods, carbs, my diet and lifestyle is super healthy.
I maintain my health by walking daily, practising Pilates and doing resistance training. I am now a patient advocate for Cancer awareness for the Olivia Newton John Wellness Centre and Breast Cancer Network Australia.